Find a service provider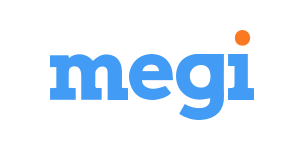 MEGI Management Accounting Software (SaaS for SMEs)
Type of services:

Accounting, Auditing and Tax Services, Accounting & outsourcing, Consulting, Human resources, Logistics, Risk management & internal control, Tax advisory & compliance, Training, Transaction support, Other Cloud Accounting Software

Affiliation to a Chamber
of Commerce:

Benelux Chamber of Commerce in China (Bencham), British Chamber of Commerce in China (Britcham), China-Britain Business Council (CBBC), European Union Chamber of Commerce in China (EUCCC), Other

Member state:

other

Languages spoken:

Chinese, English

Country and Region:

Website:
Tag:
Contact Info
Yidan Liu

International Business Development Manager

Business Development
T: +86 21 5355 0003
Mob: +86 138 1150 6828
E: kelly_liu@megichina.com

上海静安区梅园路228号企业广场1211-1212室
Unit 1211-1212, Enterprise Square 228 Meiyuan Rd. Jingan District, Shanghai, China
Company background
MEGI is a Cloud-based accounting software for small businesses with operations in China that we purposely built for China's unique accounting and taxation requirements. MEGI software automates many of the time consuming but necessary accounting tasks, and makes it easier to ensure that your business is on track at all times. Do you use an advisor to help keep your business on track? With MEGI, you and your advisors can always obtain on-demand access to the most important metrics about your business' performance, so you will be able to take advantage of opportunities as they present themselves. MEGI can also connect to other best in class SaaS applications at Axel Standard platform so that you can tailor an integrated solution to your business needs. Axel Standard is a platform of world-class SaaS tools and an alliance of cloud accountants to help ease the way business is done here in China. We pick the most beautiful cloud business applications and bring them to our SaaS marketplace. These applications cover the functional areas of accounting, inventory management, customer relationship management, expense claims, human resource management, e-commerce, POS, business intelligence (BI) etc. Small businesses have the flexibility to select and combine multiple applications to create a highly adaptable and quickly implemented business solution. ☁ Connect to your trusted advisor & build on Megi at : www.axelstandard.com Accountants and advisors in China can utilize these applications to help small business streamline operations, visualize financials and grow their profits. Through our practical training program for cloud accountants, cloud accounting service incubation and conventional-firms transformation service, we enable accountants to build great business so that they build great economies.