Find a service provider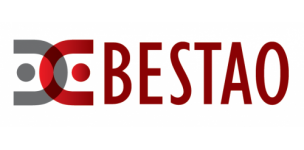 BESTAO Consulting Co., Ltd
Type of services:

Product Standards, Testing & Certification

Affiliation to a Chamber
of Commerce:

None

Member state:

Others

Languages spoken:

English

Country and Region:

China (North)

Website:
Tag:
Contact Info
Melanie Li

Manager

Business Development
T: +86 10 65996261
E: assistant@bestao-consulting.com


Building No. 5, Niuwangmiao, Beijing, 100102. P R China Phone: +86 10 6599 6261 Fax: +86 10 6474 9117 Email: assistant@bestao-consulting.com Website: www.bestao-consulting.com

Company background
Founded by senior experts with solid industry experience, BESTAO Consulting provides regulatory compliance solutions across a wide range of industries to our global clients who wish to enter Chinese markets. Our areas of expertise include Government Affairs, Industry Policies, Technical Regulations and Standards, Certifications and Market Access, Tannings and Translation Services. Accessing the Chinese market has become increasingly more important for overseas companies of all kinds and having a better understanding of the requirements to enter this large and complex market will give you the advantage over your competition. BESTAO Consulting can help you understand the Chinese regulatory environment to gain access quick and effective access to the Chinese Market. What We Offer: • The government affairs team supports our clients in identifying key stakeholders in China to build connections and improve business development. • Our consulting team helps our clients understand China's legal framework, technical regulations, standardization system and certification schemes, including but not limited to Product Safety, CCC, China RoHS, Energy label, Medical Device Registration, Special Equipment Certification, etc. We advise our clients on market access requirements and draw comparisons between EU/US and China. • Our intelligence collection team gathers up-to-date information on China's technical regulations and standardization in sectors like electrical and electronics products, consumer products, mechanical products, automotive, etc. We also make tailor-made observations for our clients upon their requests. We make sure that our clients stay informed on the latest developments in regulations, certification, and standardization in China. • Our training team is dedicated to conducting workshops for overseas companies to facilitate their entry into Chinese markets. • Our translation team provides high-quality English translations of laws, regulations, standards, and technical specifications. • We also offer China representative, "virtual office" services and tailor-made China regulatory retainer services for overseas clients.