Home
>
Knowledge Centre
> China's Industrial Software Market: Opportunities and Challenges for EU SMEs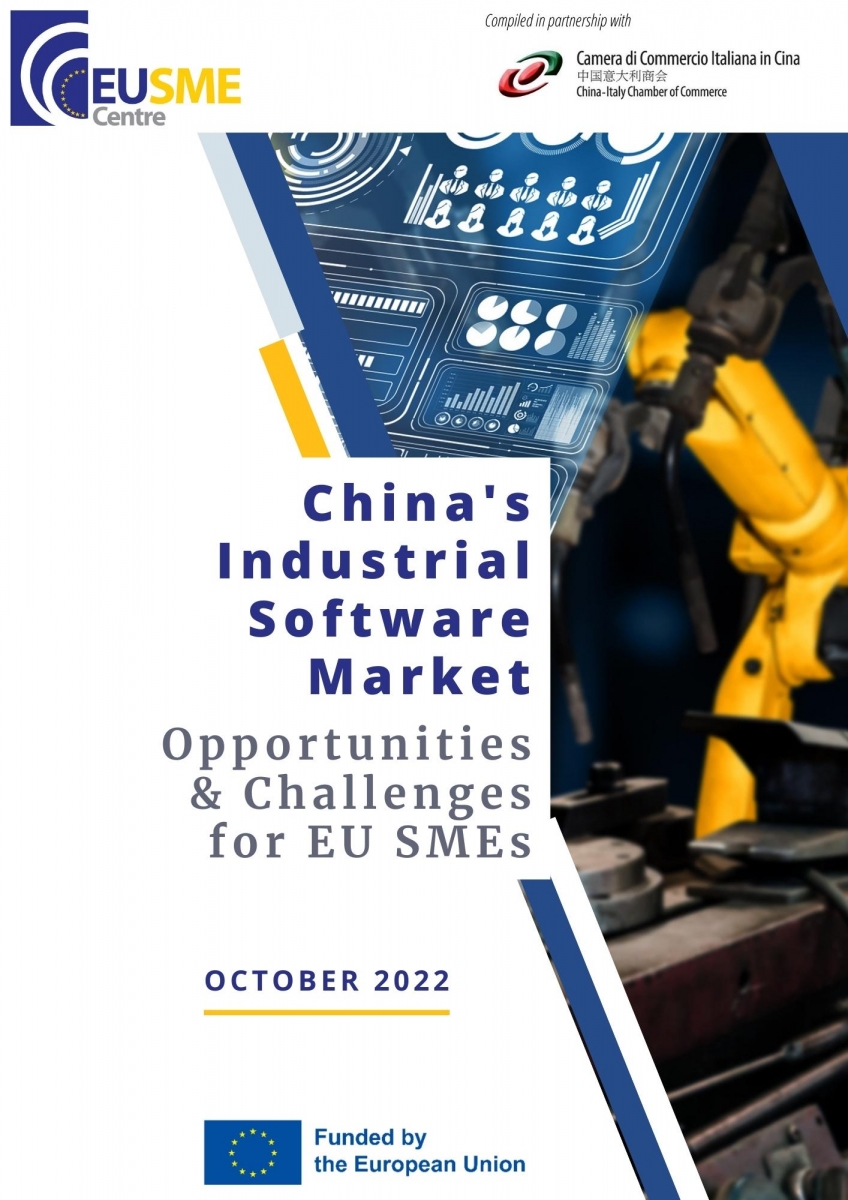 China has been vigorously promoting the development of industrial software, as part of its efforts to promote industrial transformation and upgrading. Yet, in many segments Chinese domestic companies still do not have the capacity to provide products matching the needs of the market. This leaves significant business opportunities for global industrial software companies.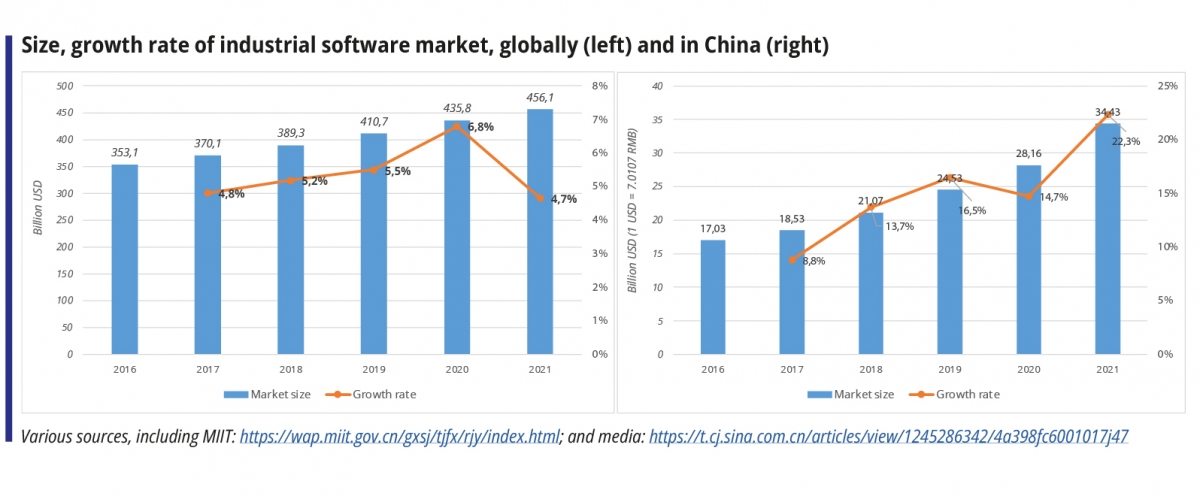 The industrial software industry in the European Union (EU) has its unique advantages in providing state-of-the-art products and solutions that can satisfy a variety of application demands. But entering into the Chinese market is a difficult process that requires a significant amount of resources, knowledge and time; many European companies, especially SMEs, are not fully aware of how to begin. This report aims to provide guidance to them.
It does so by providing a comprehensive overview of the industrial software market and regulatory framework in China. Specifically:
The first section provides an overview of the market, covering size, trends, driving factors, as well as the main industrial software categories and applications. Other aspects such as industrial clusters and key players are also covered.
The second section explores the main policies that have guided the development of China's industrial software sector and will continue to do so through the 14th Five-year Plan period (2021-2025). As a subcategory of "new generation information technology", industrial software is one of the key sectors at the heart of Made in China 2025; this translates into a wide range of policies adopted to grow China's high-end manufacturing industry, securing software supply chains, and reducing the impact of volatile international situations on China's core industries. Key elements throughout this process are financial incentives for R&D and localisation, and emphasis on open source.
The third section examines in detail the market access requirements for industrial software products in China, from the perspective of different channels such as direct selling from Europe to Chinese customers, indirect selling through Chinese resellers, or through the establishment of a subsidiary in China. Central to this section will be the software copyright registration and the cybersecurity schemes that software products need to comply with.
The fourth section summarises the main opportunities and challenges for EU SMEs in the Chinese industrial software market. Opportunities can outweigh the challenges – but only with meticulous planning, knowledge of the sector and informed decisions.
Last, three case studies are included in this report, developed through interviews and direct contact with representatives of European companies. The first two are from two French SMEs: Siveco China, and PcVue Solutions by ARC Informatique; both have been successfully developing and operating industrial software in China for more than a decade, showing how SMEs might also play a leading role in the market. The third case study summarises the experience of two large EU multinational corporations, one from Germany and another from Denmark, highlighting the diverse challenges they encountered in the Chinese market.