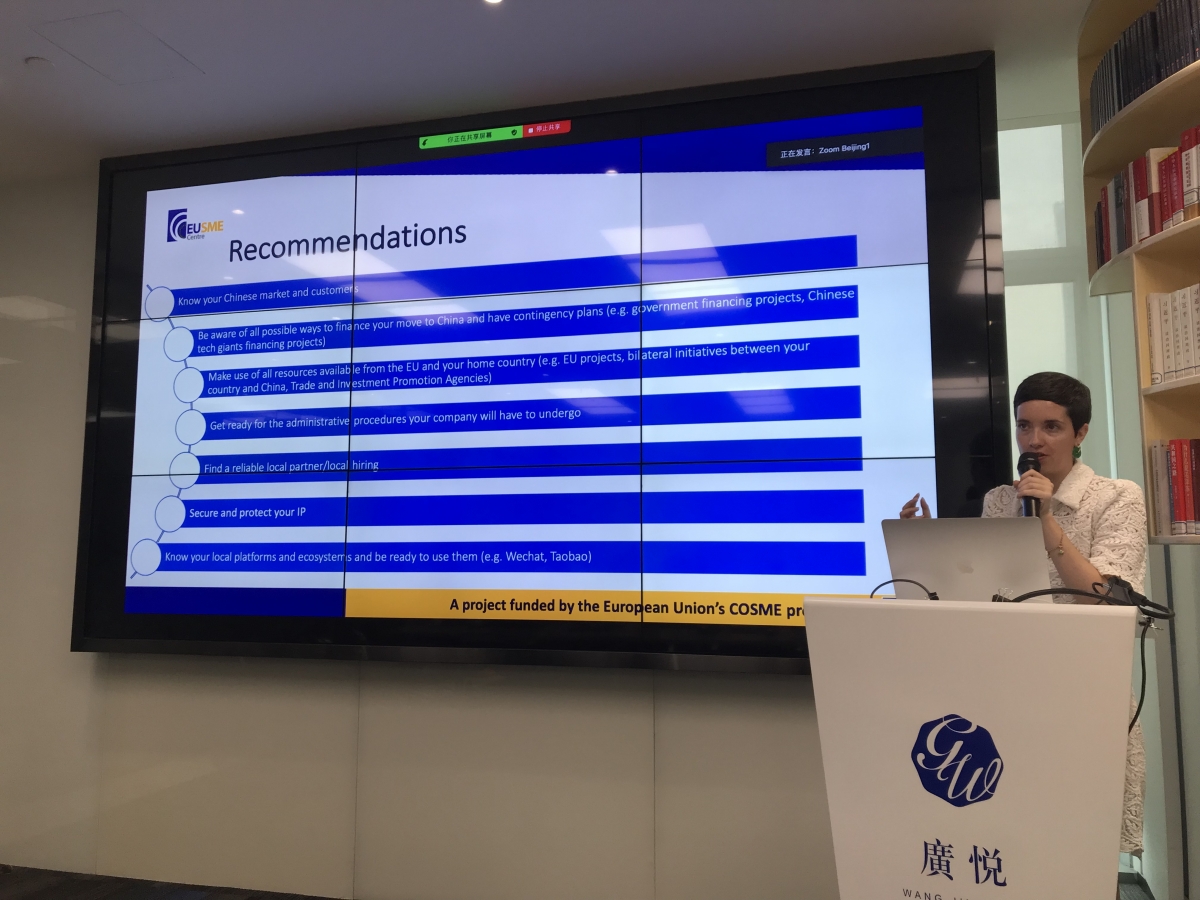 On the afternoon of 17 September, the EU SME Centre, the European Union Chamber of Commerce in China and the China IP SME Helpdesk hosted a Working Group meeting on the SME and IP Policy Environment in China in Guangzhou.
EU SME Centre Advocacy Manager Ester Cañada Amela provided an overview of the European companies' experience in China. During her presentation, she talked about the SME policy environment in China and how China was able to take quick action to control the COVID-19 outbreak in 2020, which meant measures to help companies weather the economic storm and resume work were able to be rolled out and implemented swiftly. However, in spite of these and other measures to ensure better conditions for SMEs, an imbalance between different regions/provinces in China still prevails. Ester also presented some of the top concerns for European SMEs in China, which include access to financing, administrative issues, reduction of the financial burden and late payments and IPR protection.
During the second part of the event, China IP SME Helpdesk IP Advisor, Matias Zubimendi discussed the most common mistakes for European SMEs when entering the Chinese market as well as the consequences of not protecting your IP rights. In his presentation, Matias talked about the different types of IP and provided case studies of European companies that had experienced difficulties with these forms of IP in China and how these difficulties had been resolved.