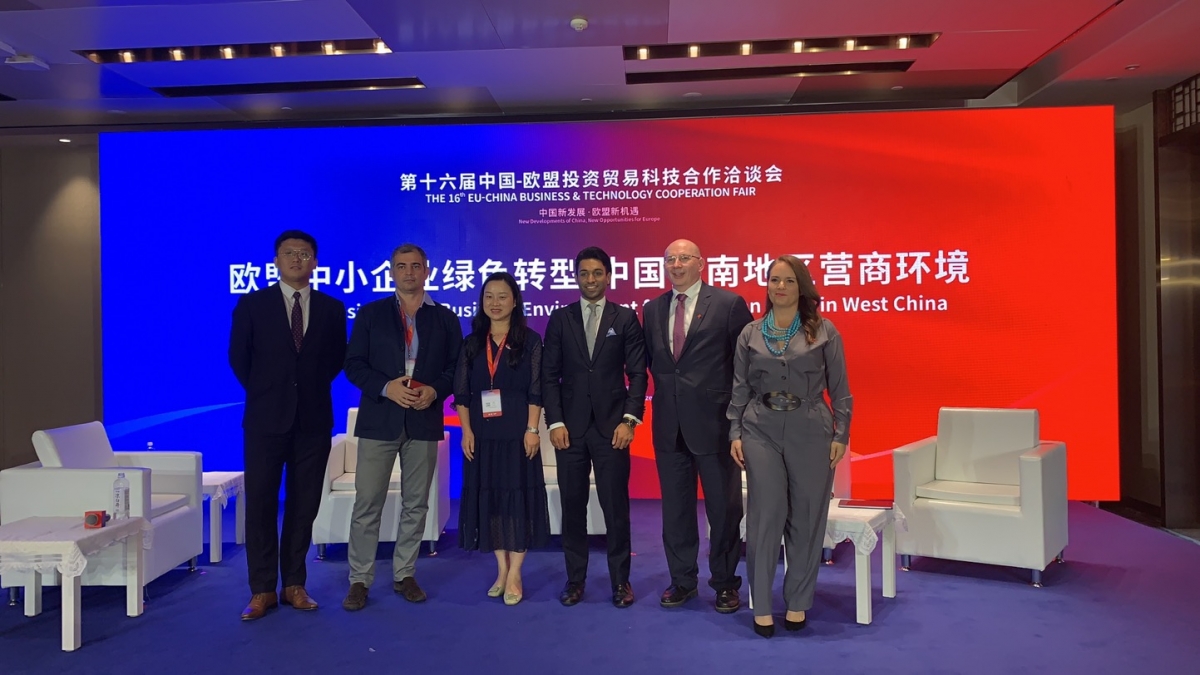 On 18 September, the EU SME Centre and the European Union Chamber of Commerce in China co-organised a meeting on Green Transition and Business Environment for European SMEs in West China.
The focus of the conference is on the following topics:
What is the overall policy and business environment for European SMEs operating in West China?
What is the role of SMEs in China's green development?
What approaches can SMEs take to go green through their products, services, and business practices?
Liam Jia, Operations Manager of the EU SME Centre, made the opening remarks. In recent years, the policy environment for SMEs in China has undergone a significant transformation. The Centre recently released a report to provide an overview of the most significant developments affecting SMEs operating in the country. You can find and download the report here.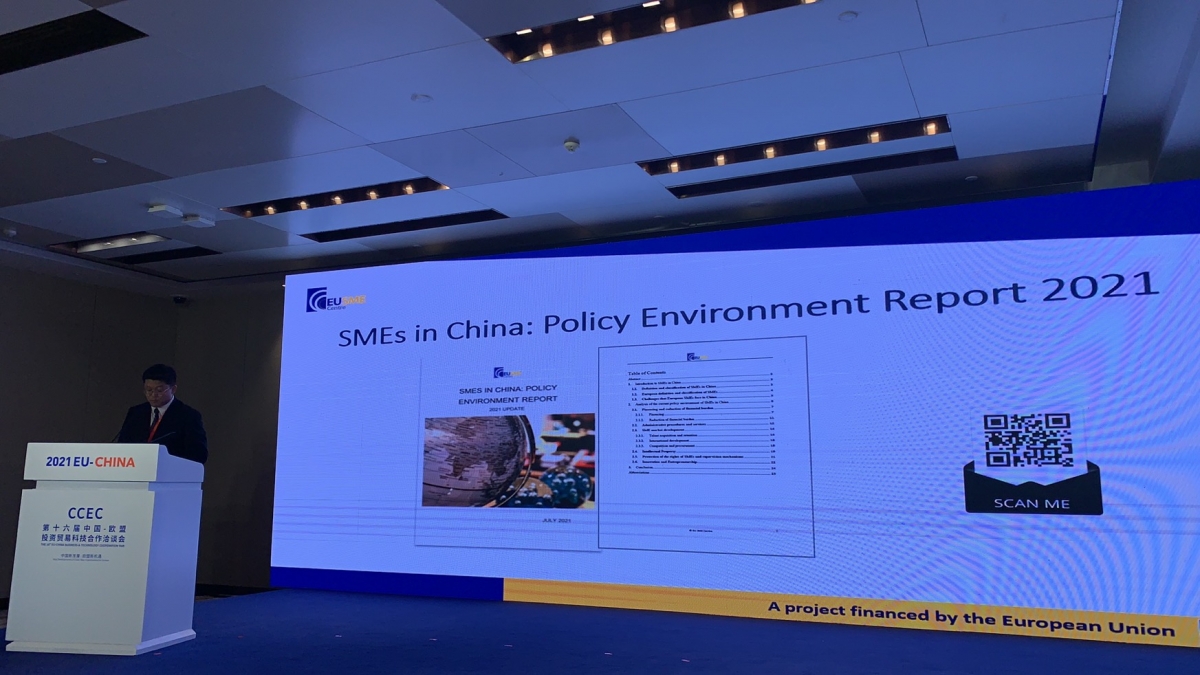 Professor Gu Lin, Deputy Director of Research Academy Chengdu, University of International Business and Economics provided the keynote speech. She introduced the geographical advantages of Chengdu as well as Chengdu's local "Double Carbon" development progress. According to Prof.Gu's presentation, the potential consumer market and business-friendly environment in West China create favourable conditions for EU SMEs to enter the market.
Raquel Ramirez (Founder and CEO of RR Consulting), Fulvio Bartolucci (Managing Director and Co-founder of Adenergy), Paul Sives (General Manager, Proton Products and vice-chair of the EUCCC Southwest China Chapter) and Liam Jia joined the panel discussion, moderated by Ali Sheikh, Board Director of European Chamber Southwest China Chapter. SMEs have fewer resources and arguably undertake a greater effort to become more sustainable. The discussion covered the following topics: the importance for SMEs to pay attention to Green Transition and undergo the effort to become green; problems facing SMEs in implementing sustainable policies; and how SMEs have adapted to this challenging business environment.