Home
>
News
> Post event: EU SME Centre joins the Optimizing SME Development Environment Forum at the China SME International Cooperation Summit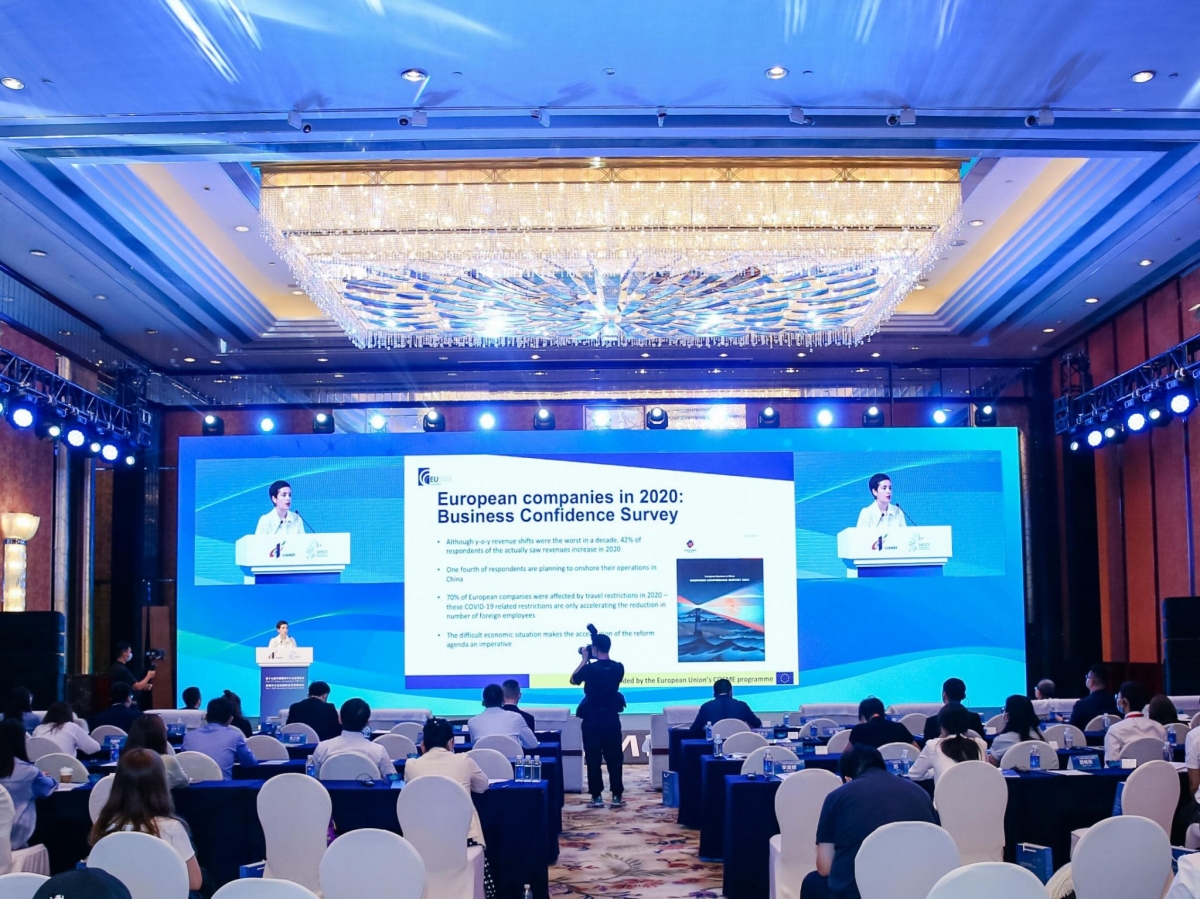 On the morning of 17 September, EU SME Centre Advocacy Manager Ester Cañada Amela joined the Optimizing SME Development Environment Forum at the China SME International Cooperation Summit in Guangzhou in order to provide the perspective of European small businesses on China's policy environment. Other speakers in the session included representatives from the Ministry of Industry and Information Technology (MIIT), the China Center for the Promotion of SMEs and the World Bank's International Finance Corporation and the Government of Guangzhou, among others.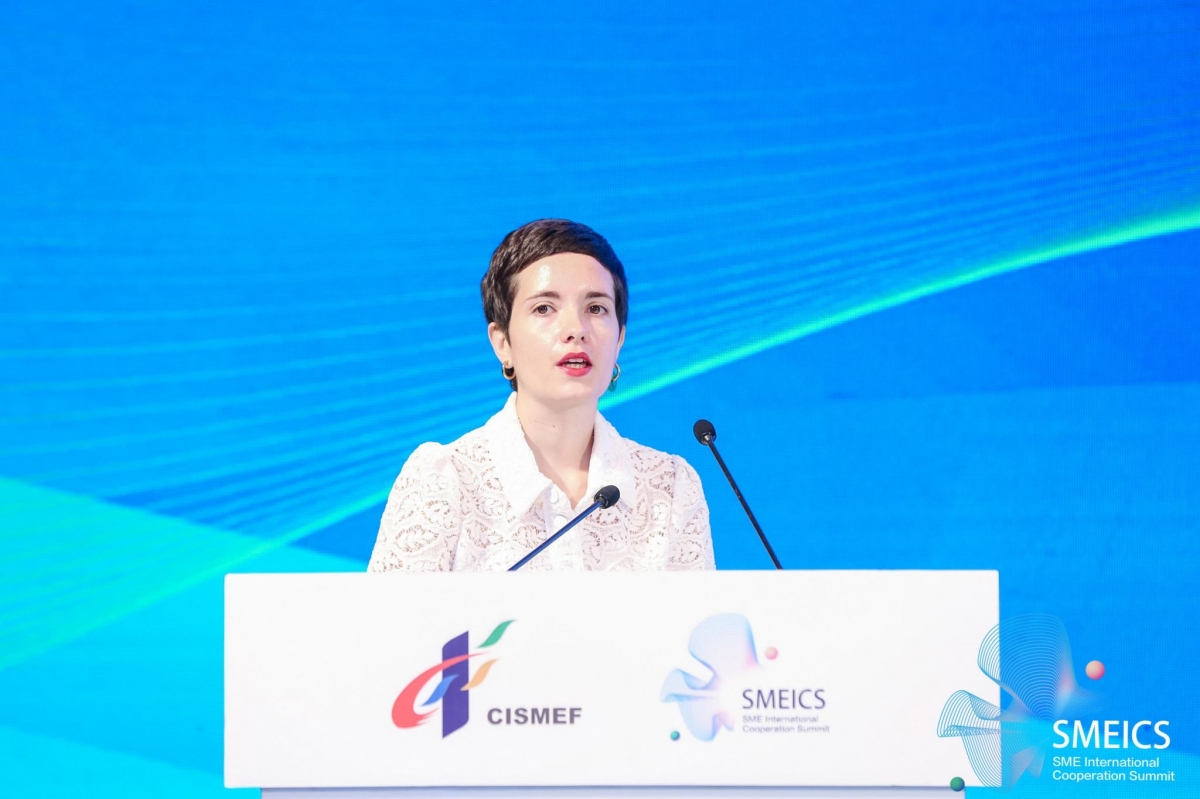 In her intervention, Ester provided an overview of how issues like the COVID-19 outbreak and associated supply chain, travel and other relevant disruptions had affected European companies in China. Given the impact of the pandemic on the global economy, Ester highlighted the need for a stable policy and business environment for both domestic and foreign SMEs in China – one that provides accessible financing solutions; cuts unnecessary red tape; shields SMEs from practices like late payments; and protects their IPR.
The event was joined by approximately 180 representatives from relevant stakeholders, both online and offline.