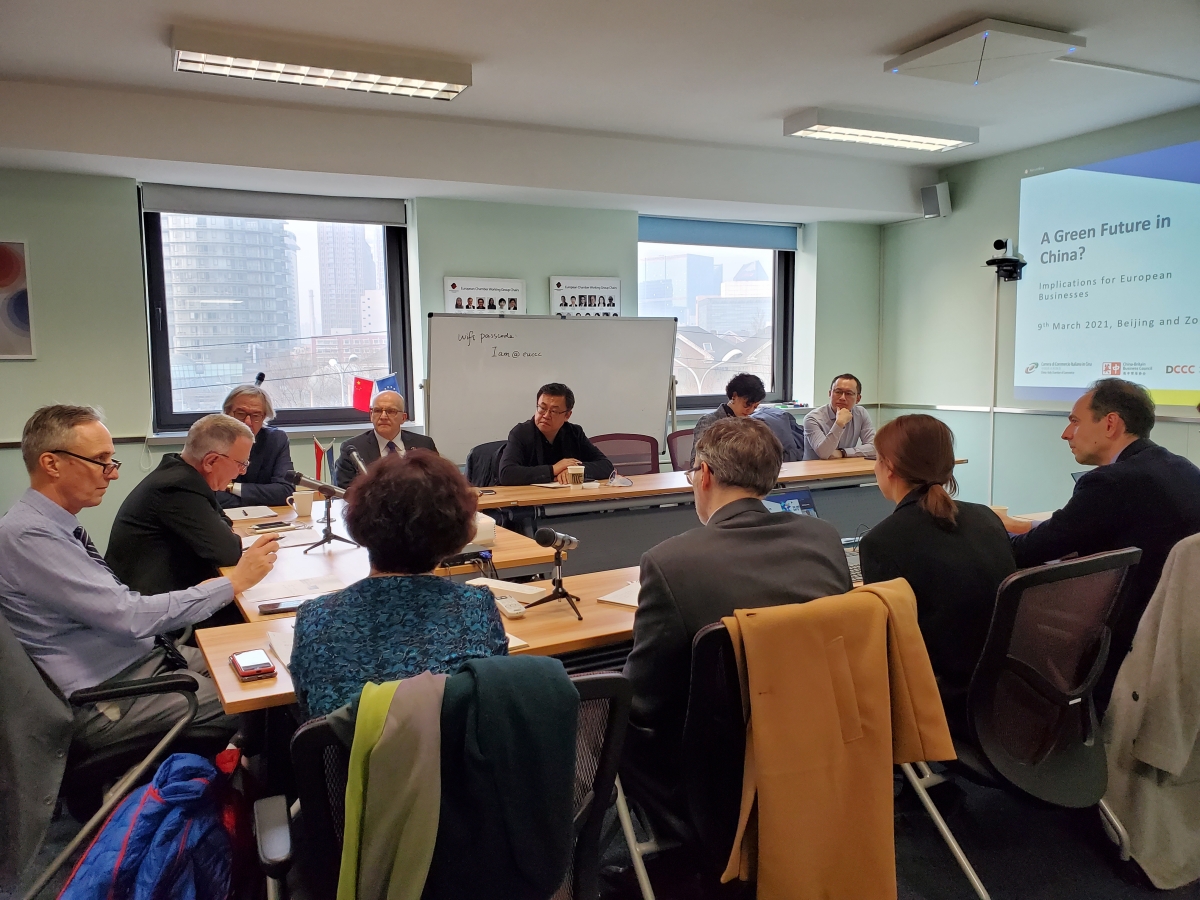 On 9th March, the EU SME Centre, the European Chamber and the EU Delegation to China co-organised an event in the context of the EU Industry Days 2021, 'A Green Future in China? Implications for European Businesses'. In this meeting, senior institutional and industry representatives discussed the environmental policy landscape in the EU and China as well as opportunities and challenges for European businesses in China. The EU SME Centre Director, Renzo Isler was moderating the event.
The opening remarks were made by the European Chamber Vice-President Charlotte Roule and the EU Ambassador to China Nicolas Chapuis. The expertspeakers, Chai Qimin (director at the National Center for Climate Change Strategy and International Cooperation), along with Martin Raiser (Country Director for China and Mongolia at the World Bank) analysed the key trends on green development in China from a national and global perspective. During the panel discussion, industry representatives from the European Chamber, ABB and EDF Renewables discussed the major challenges in the past and present for European businesses in China's energy and environment industries, the impact of the current policy landscape in the EU and China on European businesses (and particularly on SMEs), and recommendations for the EU and Chinese governments in terms of developingenvironmental policiesconducive to economic growth.
Participants agreed that, while there is a long way to go, the policy trends in China are positive and there are opportunities for European companies. Moving forward, it will be important for Chinese policymakers to ensure that change takes place as soon as possible, and that market forces are given the room to play a key role in the move towards a greener economy. From the business side, it will also be important to ensure that there is a level-playing field between domestic and foreign companies, and between state-owned and privately-owned players, and that opening up measures continue.
The EU SME Centre would like to thank everyone who showed support for the event as well as all the keynote speakers and participants.