On Friday, 8th April, the EU SME Centre organised its latest Policy Meeting on the topic of an upcoming report by the Mercator Institute for China Studies (MERICS) and Rhodium Group on Chinese Foreign Direct Investment (FDI) in Europe.
During the meeting, Ms Agatha Kratz, Managing Director of Rhodium Group, and Mr Max Zenglein, presented to a group of European diplomats and representatives from Chambers of Commerce the key findings of this report, which is scheduled to come out in late April.
The report reviews the main trends in Chinese FDI in Europe in terms of main countries of destination, types of investors and investments and top sectors that receive FDI from Chinese stakeholders. The report also provides an outlook on some of the key trends that will affect Chinese FDI in Europe in the coming year.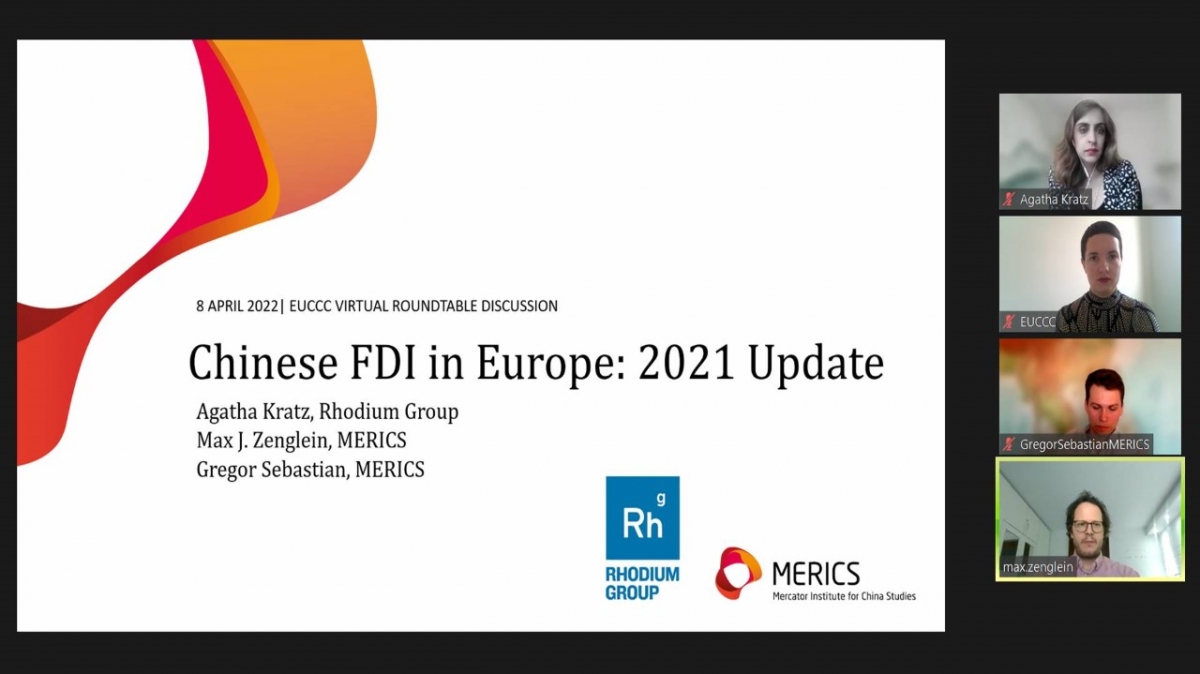 ---
About the EU SME Centre's Policy Meetings
Policy Meetings are events where experts discuss some of the key economic, political environmental and technological trends in China. Policy Meetings are open only to representatives from European embassies, consulates EU-funded projects and staff/board members of European industry associations.
For more information on Policy Meetings and on the EU SME Centre's Advocacy Platform, feel free to reach out to Ms Susana Xu at susana.xu@eusmecentre.org.cn.