Date :

Nov 24 3:30 pm - 5:00 pm, 2022
EU Date :

Nov 24 8:30 am - 10:00 am, 2022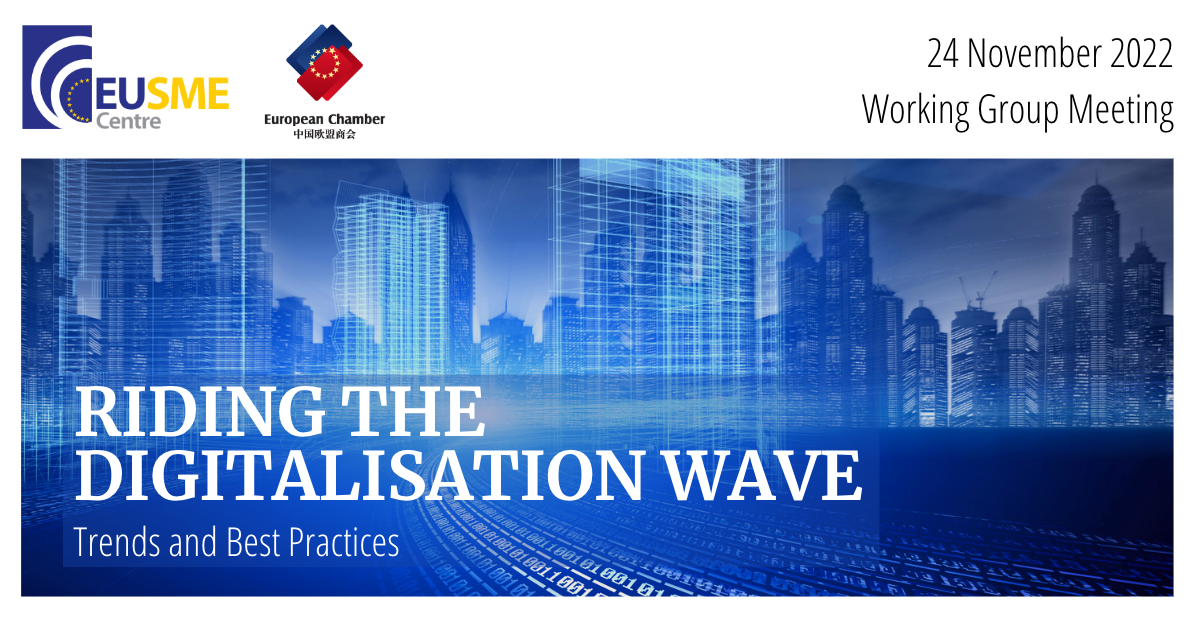 Dear SMEs and stakeholders,
With the emergence of new technologies, firms across the world have focused their efforts in harnessing the digital transition, a trend that has accelerated since the COVID-19 outbreak three years ago. While SMEs are an integral part of this trend of business digitalisation, they also consistently lag behind their larger peers. This means that the ability of smaller companies to harness the benefits of digitalisation – be it in terms of productivity, cost reduction or overall competitiveness – is impaired, while at the same time SMEs are left more vulnerable to the risks associated with carrying out the digital transition, such as cyber attacks. In China, policymakers have incorporated measures to support the digital transition of SMEs both in major policy documents like the 14th Five-Year Plan for SMEs and in more practical guidelines like the Ministry of Industry and Information Technology's Digital Transformation Guide for SMEs.
The EU SME Centre and the European Chamber are pleased to invite you to our upcoming Working Group meeting, where Ms Barbara Li, Partner at ReedSmith, will provide an overview of some of the key trends in digitalisation in China. Following Ms Li's presentation, a panel composed by company representatives will discuss challenges and best practices when developing and implementing digitalisation strategies.
Registration
The Working Group meeting will take place on Thursday 24 November 2022 from 15:30 to 17:00 online via Zoom. If you are interested in joining, please contact Ms Yuxuan Jia at intern011@europeanchamber.com.cn before Wednesday 23 November COB.
Agenda
15:30 – 15:35 Opening remarks
15:35 – 16:00 Presentation by Ms Barbara Li
16:00 – 16:35 Panel discussion with industry representatives
16:35 – 17:00 Discussion and Q&A
Speakers
Barbara Li
Partner, ReedSmith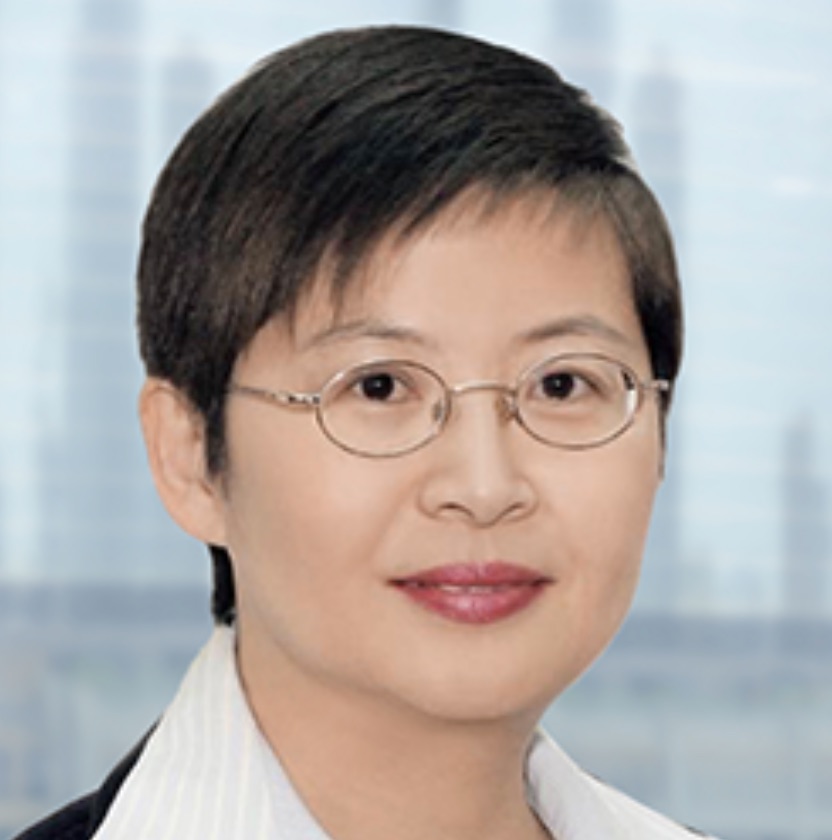 Barbara is a partner based in Beijing. With almost three decades' experience working in a senior in-house legal role at the Beijing and London offices of leading international firms, as well as providing business consultancy services at PwC, Barbara brings a wealth of knowledge to advising international and Chinese companies and financial institutions on doing business in China and globally. She focuses her practice on complex, cross-border M&As, joint ventures, strategic alliances and foreign direct investment in a wide range of industries including the high-tech, telecom, energy, infrastructure, automotive, pharma and high-end manufacturing industries. She also counsels Chinese companies on their outbound strategies and major transactions.
Barbara has a particular interest in the cyber, data, technology and FinTech sectors, with significant experience advising international companies and financial institutions on navigating China's evolving legal regime governing data and cybersecurity. She is regularly engaged by clients to provide legal support on high-stakes data and cybersecurity-related issues including managing complex, cross-border data transfers, the digital transformation of businesses, and the deployment of emerging technologies such as AI, cloud computing and blockchain. Barbara also advises Chinese companies on global data compliance projects under the laws of other countries, such as the EU GDPR. She is recognised as a Certified Information Privacy Professional (CIPP/EU) by the International Association of Privacy Professionals (IAPP) and is an IAPP-designated writer for the Asia-Pacific region.
Barbara is widely recognised in the Chinese market as an eminent data/tech lawyer and is described as "having extensive experience in complex TMT regulatory issues" by Legal 500. She is ranked as a leading individual in corporate, M&A, TMT and FinTech by various legal directories, including Chambers, Legal 500, Asian Legal Business, IFLR1000 and WhichLawyer, and received the China Top 15 TMT Lawyer award 2020 from Asian Legal Business.
Benefiting from her in-house experience, Barbara works closely with the industry and is frequently invited to share her insights at premier international professional and industry conferences organised by the IAPP, the Asia Privacy Forum and the Economist Corporate Intelligence Network, among others. She served as the vice chair of the Cybersecurity Sub-Working Group and the Construction Working Group of the EU Chamber of Commerce in China for several years.