Find a service provider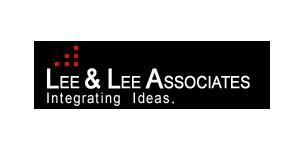 Lee & Lee Associates
Type of services:

Accounting, Auditing and Tax Services, Consulting, Due diligence, Human resources, Legal Services, Patent and Trademark Law Services, Training, Translation and Interpretation

Affiliation to a Chamber
of Commerce:

Benelux Chamber of Commerce in China (Bencham), British Chamber of Commerce in China (Britcham), China-Britain Business Council (CBBC), Danish Chamber of Commerce in China (DCCC), Spanish Chamber of Commerce in China

Member state:

other

Languages spoken:

Chinese, English

Country and Region:

Website:
Tag:
Contact Info
Marcia Lin

Providing professional investment and business consulting services to foreign invested enterprises in China, such as company establishment, company filing change, company liquidation, office locating, working visa in China, trademark registration etc.

Business Consulting
T: +86 10 6593 5066
T: +86 21 5156 0735
Fax: +86 10 6593 5068
Mob: +86 15801598446
E: marcia.lin@lla.cc

中国 北京 朝阳区 呼家楼 向军南里2 巷甲5 号 雨霖大厦305 室
中国 上海 黄浦区北京东路668 号 科技京城西楼30 楼C22 室
Room 305, Yulin Plaza, 5 A, Lane 2, Xiang Jun Nan Li, Hu Jia Lou, Chaoyang District, Beijing, 100020, P.R. China
Room C22, 30F, West Building, Hi-Tech King World, No. 668, Beijing East Road, Huangpu District, Shanghai, 200001, P.R. China
Company background
Lee & Lee Associates is a professional accounting, tax, and business consulting firm dedicated to providing high quality services in accounting, auditing, tax, financial due diligence, investment consulting, and business establishment in China. Our clients represent foreign invested enterprises coming from Europe, North America and Asia, as well as private Chinese enterprises.
We are an accounting firm with good record and our top management are from big 4 accounting firms, but our fee is reasonable to SMEs. You can click http://www.lla.cc/Item/list.asp?id=1234 to see part of testimonials from our clients. They appreciate our contribution to their business success in China very much.
Our professioanls have international and domestic qualifications. Apart from being CICPAs, some of us are also Chinese Certified Tax Accountants ("CCTA"), members of the Association of Chartered Certified Accountants, UK, ("ACCA"), Certified Internal Auditor ("CIA"), etc. With years of good reputation in this professional sector, we have the confidence to provide good for value services to clients.
We also have a lot of cooperation with VC and PE, such as Carlyle and GSR Ventures. In addition, we are service provider of several foreign embassies, and we often hold seminars for foreign embassies and commercial chambers.
Lee & Lee Associates is a full member of the Alliott Group, one of the leading international groups of accountants, auditors, tax advisers, lawyers and consultants. With more than 230 offices worldwide in 70 countries, the Alliott Group has been providing professional services in line with both the best international and local practices for multinational companies, public institutions, and fast-growing firms investing in regions across the world.