What We Offer
A tailored training workshop or seminar presented to your team in Europe. Designed to provide you with the most up-to-date knowledge on your industry in the Chinese market as presented by our China experts. Enabling you to get insights into the Chinese market from the comfort of your own office.
Our In-house Training covers a wide range of areas and is tailored in each case to your company's needs:
China Business Essentials
Get Ready For China
Knowing Your Partners In China
How To Avoid Common Business Scams In China
Legal Essentials To Doing Business In China
How to Prepare for Trade Fairs in China
Exporting To China
How to Export F&B Products to China
How To Sell Online In China
How to Sell F&B Products Online in China
How to Draft Sales Contracts when Exporting to China
China's Cross-Border E-Commerce and Free Trade Zones
Digital Marketing in China
WeChat Strategy for Small Businesses
Setting Up In China
Managing HR Issues in China
How to Develop an Employee Handbook
How to Set Up a Company in China
How to Finance Your China Venture
Seizing Chinese Business Opportunities In Home Country
Servicing Chinese Outbound Investment
Servicing Chinese Outbound Tourism
View here more information about those training programmes.
Request a Quotation
The EU SME Centre
The EU SME Centre specialises in providing business advice, training and knowledge for European businesses to the Chinese market. Our experts have in-depth understanding of the business environment in China and the needs of European companies.
Chris Cheung, Director, EU SME Centre
China expertise: market research, market entry strategy, business management
Chris has been identifying market opportunities and providing market access advice to companies entering the Chinese market for the past ten years. As EU SME Centre Director, Chris leads an international team of experts in providing practical, up-to-date business advice in a wide range of industries including ICT, renewable energy and food and beverages. He holds a Master's degree in Chinese and Business from the University of Leeds.
Ludmila Hyklova, Legal Advisor, EU SME Centre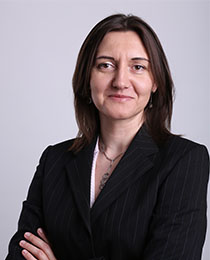 China expertise: foreign investment law in China, company law, corporate governance and labour law, setting up in China
Ludmila has been involved in legal consulting on international investment and cooperation for more than 17 years. She is now in charge of providing legal advice to EU SMEs looking to establish themselves in the Chinese market. Prior to joining the Centre, Ludmila worked at a large European financial group and managed its legal and compliance department in China. She has also worked as legal counsel for a number of multinational corporations and government institutions across Europe and in China.
Rafael Jimenez, Business Development Advisor, EU SME Centre
China expertise: market entry strategy, start-ups, SME business planning, streamlining costs, new business channels and local partners
With more than six years' hands-on experience in managing businesses in China, Rafael offers advice for European SMEs in developing practical market entry strategies in the country. Following a career at a senior level within the F&B and ICT industry, he arrived in China in 2009 as Director of a Spanish F&B company involved in the restaurant and trade business. He helped the company set up a Wholly Foreign Owned Enterprise (WFOE) in China, ran operations for three years and led a team of more than 100 employees. More recently he was Shanghai Office Director at a Management Consultancy Firm.
Martina Gerst, Market Access Advisor, EU SME Centre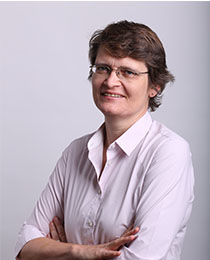 China expertise: supply chain management, organisational development, IPR protection
Dr Martina Gerst provides advice for European SMEs on market access issues across ten different sectors. She is a contributor to a number of inter-governmental projects between the EU and China that span a range of areas such technology, IP, or new energy vehicles. These projects draw on Martina's professional experience in Europe, the US and China over two decades. During this time Martina held various senior positions for leading international companies and SMEs. Martina holds a PhD and an LLM in Innovation, Technology, and Law from the University of Edinburgh in the UK.