Find a service provider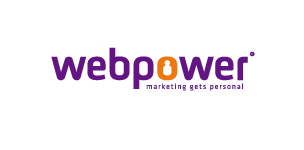 Webpower
Type of services:

Other

Affiliation to a Chamber
of Commerce:

Benelux Chamber of Commerce in China (Bencham)

Member state:

Netherlands

Languages spoken:

Chinese, Dutch, English, Spanish

City:

Shanghai

Website:
Contact Info
Teresa Marin

International Marketing Manager

Marketing
T: +86(0)21 60730601
Mob: +86 18217581847
E: teresa@webpowerchina.com

上海闸北区灵石路695号珠江创意中心三号楼601室
Ling Shi Road, 695, BLD. 3, room 601 Zhabei District, Shanghai
Company background
About Webpower China: Webpower was first founded in the Netherlands in 1999. Seeing the growing needs for easy digital marketing communication tools in the Chinese market, Webpower established its office in China in 2006 and now has 9 offices worldwide. During the past 9 years, Webpower was highly recognized and appreciated by numerous organizations and marketers for its creativity and innovation in the field of email marketing. With its leading position in the digital marketing industry, Webpower has always been focused on clients' multi-dimensional marketing requirements and has offered innovative and pragmatic marketing products and services to organizations. Webpower has now become the world's leading intelligent marketing service provider. Our products and services cover everything from email, SMS/MMS to wechat and the omni-channel intelligent integrated marketing platform. Webpower also offers a series of comprehensive solutions including marketing consultancy, creative design, project management and account management. Adhering to intelligent marketing concept, Webpower is always dedicated to help organizations maximize their online engagement, create and manage campaigns and activate target groups through omni-channel approaches, customized content, and automated delivery. We also help our clients' marketing and sales teams with better customer insights and improve marketing results.