Find a service provider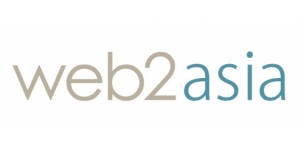 Web2Asia - Tmall Partner E-Commerce Agency
Type of services:

Other

Affiliation to a Chamber
of Commerce:

European Union Chamber of Commerce in China (EUCCC), German Chamber of Commerce in China (AHK), Other

Member state:

Austria

Languages spoken:

Chinese, English, French, German, Swedish

City:

Shanghai

Website:
Contact Info
George Godula

CEO

Management
T: +86 21 32270872
E: info@web2asia.com

中国上海市200060, 陕西北路1438号,2026室,近长寿路
Room 2026, No.1438 Shaanxi Road (North)/ Changshou Road, Shanghai 200060, China
Company background
Web2Asia (http://www.web2asia.com) is an award-winning Shanghai-based full service digital marketing agency, certified recommended star TP ("Taobao Partner"​) and ad tech company with additional offices in Beijing and Hangzhou. Its core services include China multi-channel marketing and sales strategy development, e-commerce operations as well as programmatic buying and optimization with a performance focus. The company provides one-stop-solution E-commerce marketplace store setup & ongoing management - such as on Tmall, Tmall Global, JD.com, JD Worldwide or WeChat. Active since 2006, the company has grown to over 230 people staff and with it's expanded group holding is currently one of China's leading service and technology providers in the intersection of digital marketing, e-commerce and O2O. Clients represent a wide range of brands such as Esprit, Marks & Spencer, Platinum Guild International, BP Castrol, Costa Coffee, Mondelez Kraft Foods, GEOX, Speedo, Logitech, D'Addario, Bosch, Ebates, Jimdo, Specialized Bicycle Components, Swarovski, Intersport, Overstock.com, Laureate Universities, United Dutch Breweries, METRO, Cambridge Satchel Company, Bellroy, Real Madrid, Kitbag, Kobe Inc., GROHE, Friesland Campina, Müller Milk Group, Blue Nile, Hutchinson Hain Organic, Behr, hansgrohe, Taylor Swift, Dyson, Jabra, Hasbro, Bestseller Group and DM Drogerie Markt.