Find a service provider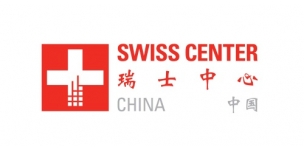 Swiss Centers China
Type of services:

Accounting & outsourcing, Consulting, Distributors, Sales Agents, Importers, Human resources, Legal Services, Logistics, Market Research and Analysis, Real Estate and Commercial Office Solutions, Patent and Trademark Law Services, Product Standards, Testing, and Certification, Tax advisory & compliance, Trade Promotion, Trade Show and Exhibition Services, Transaction support, Travel Arrangements

Affiliation to a Chamber
of Commerce:

None

Member state:

other

Languages spoken:

Chinese, English, French, German

City:

Shanghai, Tianjin

Website:
Contact Info
Roman Blattler

Operation Manager

Swiss Center Tianjin
T: +86 156 2018 2878
E: roman.blattler@swisscenters.org

Headquarter Shanghai: 上海莘庄工业区金都路3669号1号楼107室 邮编201108
Tianjin: 天津市东丽经济技术开发区一经路10号C座 邮编300300
Headquarter Shanghai: Building 3, No. 526, 3rd East Fute Road, Room A301 Shanghai Pilot Free Trade Zone Shanghai 200131, P.R. of China
Tianjin: Building C 10 Yijing Road Tianjin 300300, P.R. of China
Company background
SCS is a non-profit organization serving the Swiss economy by providing adapted services for SME's intending to and/or entering the Chinese and/or the Asian markets. Our Services are as well available for non Swiss companies.
Mission: SCS provides a global strategic advantage to SMEs entering the Chinese and/or Asian markets by ensuring most competitive local operations and by systematically:
-Reducing market entry time
-Reducing costs and investments
-Reducing business risks
In addition, SCS is active:
-Facilitating Swiss-Chinese trade, know-how transfers and investments
-Contributing significantly to the enhancement of the Swiss image in China
Concept: SCS is a pool of SMEs and experts providing the resources and know-how SMEs often lack to enter China successfully, minimizing set-up risks through a step-by-step approach as well as producing economies of scale and optimal operational costs. With SCS support, SMEs compete stronger on the Chinese, Asian and, ultimately, global markets. The goal and purpose of SCS is to provide the Swiss economy a strategic edge in Asia. Thus, SCS is a non-profit organization working with standard for-profit companies.