Find a service provider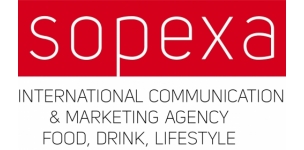 Sopexa China
Type of services:

Consulting, Market Research and Analysis, News and Media Analysis, Trade Promotion, Trade Show and Exhibition Services, Other

Affiliation to a Chamber
of Commerce:

European Union Chamber of Commerce in China (EUCCC), French Chamber of Commerce in China (CCIFC)

Member state:

France

Languages spoken:

Chinese, English, French

City:

Beijing, Guangzhou, Hongkong, Shanghai

Website:
Contact Info
Emilie MARTIN

Beijing Office manager - China&HK Client services Director

Client services
T: +86 10 6588 8675
E: beijing@sopexa.com

北京市朝阳区朝外大街22号泛利大厦601 - 上海市长宁区新华路660号2层222室 - 广州市越秀区先烈中路76号中侨大厦20楼E2单元 -
Beijing Office : Prime Tower, Room 601, 22 Chaowai Street, Chaoyang District, 100020 Beijing -
Shanghai Office : Room 222, 2 F, 660 Xinhua Road, Changning District, 200052 Shanghai -
Guangzhou Office : Unit E2, 20F, Zhong Qiao Building, 76 Xian Lie Zhong Road, 510095 Guangzhou -
Hong Kong : Room 903, Bank of East Asia Harbour View Centre, 56 Gloucester Road, Wanchai, Hong Kong
Company background
International Communication and Marketing Agency dedicated in Food, Drinks & Lifestyle. Sopexa Agency is collaborating with companies, brands, communities and institutions in their development and strategy of communication and influence. With its 250 multicultural experts located in the markets, listening to trends and close to local suppliers, Sopexa intervenes in 63 countries through consultancy and tailormade strategies, Digital & Social Media Activation, activation of sales & International Development, RP & creation of brand content, health-nutrition events and strategies.