Find a service provider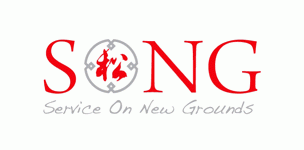 SONG Ltd.
Type of services:

Accounting, Auditing and Tax Services, Accounting & outsourcing, Consulting, Corporate finance, Due diligence, Legal Services

Affiliation to a Chamber
of Commerce:

None

Member state:

France

Languages spoken:

Chinese, English, French

City:

Hong Kong, Beijing, Shanghai, Wuhan

Website:
Contact Info
Tina Gu

Consultant

Administration - Project
T: +86 21 61558568
E: song@serviceonnewgrounds.com

上海市静安区武定路925号6楼 200040
6F, No. 925 WuDing Road JingAn District, Shanghai China 200040
Company background
Since 2007, we act for our clients as a fiduciary office. Based in Shanghai we are active in several cities in China. We take care of regulatory affairs, accounting, finance as main services. Our customers come from various industries and backgrounds, they are public listed Companies and Multinationals investing in China or Asia, family businesses coming to new market for growth or entrepreneurs who seize opportunities in this challenging yet rewarding market.