Find a service provider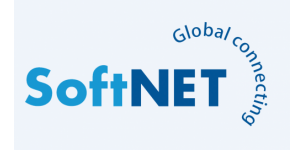 SoftNET
Type of services:

Other

Affiliation to a Chamber
of Commerce:

French Chamber of Commerce in China (CCIFC), Swedish Chamber of Commerce in China

Member state:

Slovenia

Languages spoken:

Chinese, English, French, German, Slovenian, Spanish, Swedish

City:

Anhui, Beijing, Chengdu, Chongqing, Fujian, Guangdong, Guangzhou, Hangzhou, Harbin, Hebei, .../others

Website:
Contact Info
Yaiza Sanabria

Sales Representative

Sales and Marketing
T: +86 (21) 6045 2659
Mob: +86 131 2178 0132
E: yaiza.sanabria@softnet.eu

上海静安市愚园路172号环球世界大厦2603室
Universal Mansion building Suite 2603, 172 Yuyuan road, Jing'An District 200040 Shanghai China
Company background
SoftNET ltd. is a European telecommunications network operator, providing European companies safe and secure accessibility to information, shorter business processes and competitiveness on the market. Our mission is to guarantee our customers efficient, reliable and cost-effective connectivity between Europe and Asia. In China, we mostly focus on IP-VPN, MPLS and VoIP services.