Find a service provider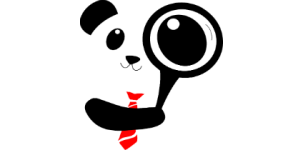 SeekPanda
Type of services:

Translation and Interpretation

Affiliation to a Chamber
of Commerce:

Other

Member state:

other

Languages spoken:

Chinese, English, French, German, Italian, Portuguese, Spanish, Other

City:

Beijing

Website:
Contact Info
Phil Kohn

co-Founder

Management
T: +86 186 7737 8687
Mob: +86 186 7737 8687
E: phil@seekpanda.com

中国,北京100020,朝阳区东三环中路7号,财富中心公寓17M
Fortune Plaza Apartment 17M East Third Ring Zhong Lu Chaoyangmen Beijing China 100002
Company background
Would you let a stranger into your business meeting?
SeekPanda (www.seekpanda.com) is an online marketplace for interpreters and translators in mainland China and Taiwan. Managed by Westerners who speak fluent Mandarin, SeekPanda's platform features profiles of over 35 interpreters who have served 1,200 events across 6 working languages. We launched our company at a business conference hosted in Beijing in summer 2014 by Wharton, and we currently cover all Tier 1 cities and dispatch interpreters to most Tier 2 and Tier 3 cities. We can help both event organizers and businesspeople find interpreters and translators that have the right combination of industry experience, availability, and price. Furthermore, each profile features a self-introduction video from when we met them in person to gauge their English skills. And, importantly, we let our "Pandas" name their own price which is reflective of their experience. Compared to typical translation agencies that charge 50%+ commissions, we believe you get the reliability and quality of working through an agency yet at the price of hiring a freelancer.
SeekPanda's co-founders have worked in investment banking (Credit Suisse), management consulting (Bain & Company) as well as private equity. Please call us at +86 186 7737 8687 or email concierge@seekpanda.com and we can help you find a translator or interpreter.