Find a service provider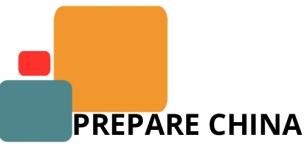 PREPARECHINA.COM - Indpendent Consultant
Type of services:

Market Research and Analysis, News and Media Analysis, Trade Promotion, Training, Other

Affiliation to a Chamber
of Commerce:

Other

Member state:

Luxembourg

Languages spoken:

English, French, Spanish

City:

Other

Website:
Contact Info
Esther Sanchez

My mission is to help SMEs navigate the wealth of both public and private expertise available. I want to help them pose the right questions to the right experts at the right time, and empower them to make informed decisions for their China strategy.

MANAGEMENT
T: +352 467423
E: esther.sanchez@preparechina.com


126, rue de Rollingergrund

Company background
PREPARECHINA.COM is a specialised news portal. Not enough time to read or even look for everything about China you would need to know about? I will do it for you. Browse my press compilations, carefully selected and commented by me, so that you can make sense of it all. In addition to the press compilations that are available for free, you can also subscribe to press selections tailored for your specific sector of activity, adapted to the degree of detail you desire. Visit www.preparechina.com to discover how your can save valuable time and money researching the Chinese market.