Find a service provider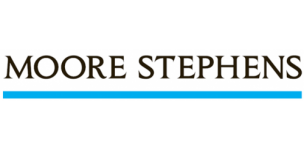 Moore Stephens Consulting China
Type of services:

Accounting, Auditing and Tax Services, Banking and Financial Services, Due diligence

Affiliation to a Chamber
of Commerce:

Benelux Chamber of Commerce in China (Bencham)

Member state:

Belgium

Languages spoken:

Chinese, Dutch, English, French, German

City:

Shanghai

Website:
Contact Info
Vincent Boon Falleur

Moore Stephens Consulting China

Managing Director
T: T +86 (21) 6352 0167
E: info@msadvisory.com

上海市黄浦区 I 北京东路668号 I 上海科技京城 I 东楼21楼A室200001
Room A, 21st Floor, East Building I No. 668, East Beijing Rd, Huangpu District I Shanghai 200001
Company background
Moore Stephens Consulting China, member of Moore Stephens International, is a professional service firm based in China. We provide a full range of financial services to foreign enterprises active in China and Hong Kong and assist our clients in navigating through all the challenges and complexities of China's business environment. This includes providing accounting, tax & financial advisory, assurance, corporate services, corporate finance and business intelligence solutions to our clients in China.
Managed by highly-qualified Chinese and international professionals including chartered accountants and financial specialists, we strive to be your partner in success by offering a personalized approach and providing tailored solutions. We know exactly how to translate local practices into international standards and can serve your business in English, Chinese, French, German and Dutch languages.