Find a service provider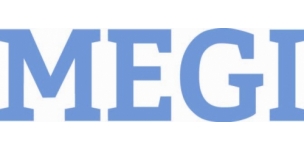 Megi Software (Shanghai) Co.,Ltd.
Type of services:

Accounting, Auditing and Tax Services

Affiliation to a Chamber
of Commerce:

Benelux Chamber of Commerce in China (Bencham)

Member state:

other

Languages spoken:

English

City:

Shanghai

Website:
Contact Info
Kangming Chen

Marketing and Channel Accounts

Marketing
T: +86 21 5355-0003
Mob: +86 13041608969
E: kangming_chen@megichina.com

Room 1605, Darin Original Center #658 Ling Shi Road. Zhabei District, Shanghai, China
Company background
Who we are Megi (www.megichina.com) is a cloud based accounting software and service platform, directed for small businesses in China and Asia Pacific. It connects business owners and managers with their bank, accountants, bookkeepers and other advisors on one unified platform. What we do Megi's main objective is to make the accounting process easier and simpler for small businesses and entrepreneurs. While having the entire complex Chinese compliances embedded in the system, Megi's modern design ensures business owners with non-financial background get the whole picture of their business.