Find a service provider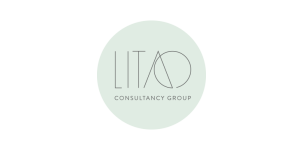 LITAO Consultancy Group
Type of services:

Consulting, Distributors, Sales Agents, Importers, Market Research and Analysis, News and Media Analysis, Translation and Interpretation

Affiliation to a Chamber
of Commerce:

None

Member state:

Lithuania

Languages spoken:

Chinese, English, Lithuanian, Spanish, Other

City:

Shanghai

Website:
Contact Info
Lina B.

Managing Director

Consulting
T: +86 21 51061063
Mob: +8618621122525
E: lina@litao.lt

上海市静安区光复路105号306室
Guangfu rd 195, Suite 306, Jing'an District Impact Hub Shanghai
Company background
We have gathered a team of professionals who can facilitate a painless and cost-efficient soft-landing for you in China. Working mainly with SMEs, we have developed an integrated four-step approach to China market entry: (1) Research on macro market environment: social media listening, semiotics, digital forensics and case studies with business models that work! (2) Qualitative Research: focus groups or expert interviews to identify 'white spaces', identify and understand behaviours of your Target Audience, become conscious of the competitors' strategies (3) Workshop with the client's team: to get everyone on-board and build upon the new know-how (4) road-show: B2B partner meetings, applying the findings to reality Potential investors | Importers | Distributors | Agents We usually take 3-4 months, and build lasting value within the company's strongest qualities, after these initial steps we offer a range of professional services, yet the client may choose to proceed with another service provider as well - we do not take a commission or life-long shares. We will gladly adapt to your needs and investigate your queries, drop us a line on nihao@litao.lt or come over for tea.