Find a service provider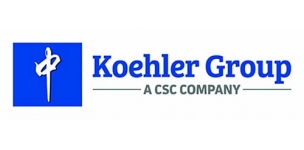 Koehler Group
Type of services:

Consulting

Affiliation to a Chamber
of Commerce:

German Chamber of Commerce in China (AHK)

Member state:

Germany

Languages spoken:

German

City:

Shanghai

Website:
Contact Info
Kristina Koehler-Coluccia

Director

Business Development and Marketing
T: +86 21 63913188
E: kristina.koehler@koehlerservices.com

上海市黄浦区福州路318号浦汇大厦405
405 Cross Tower, 318 Fuzhou Road, Huangpu District, Shanghai 200001, China
Company background
Koehler Group, a CSC® company, is an international accounting and management consulting firm established in 1979 to help organizations interested in entering and expanding their business throughout Hong Kong, Singapore, and China. By joining U.S.-based Corporation Service Company® (CSC)—a leading global provider of corporate compliance and subsidiary management, digital brand services for top global brands, and due diligence and transactional services for the world's largest financial institutions—we now offer more services to our local clients, as well as expanded offerings to clients in the Americas, Europe, and Australia. Koehler Group is managed by an international and local team of accountants, trade consultants, and legal professionals on the ground in Hong Kong, Singapore, and mainland China—providing a wide range of market entry consulting, incorporation, tax, accounting, and human resource services. The members of our team are multilingual, and our cultural and professional diversity gives us the flexibility and knowledge required to understand our clients' needs and offer integrated service packages. Sharing our understanding and knowledge of both the West and China is one of the main principles of our success. From offices in Beijing, Chengdu, Dalian, Guangzhou, Hangzhou, Hong Kong, Shanghai, Shenzhen, Singapore, Tianjin, Koehler offers: Incorporations, Domiciliation and management, Legal compliance and administration, Accounting and payroll, Tax compliance, Trade and supply chain solutions, HR services
Recognizing that each customer has individual requirements, our objective is to provide an efficient and cost effective service tailored to your specific needs. Our goal is to protect your investments and maximize returns. change the representative from me to nobody at this time. The email point should be info@koehlerservices.com.