Find a service provider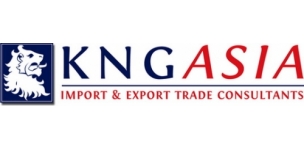 KNG Asia: trading and consulting
Type of services:

Consulting, Distributors, Sales Agents, Importers, Due diligence, Investments, Logistics, Market Research and Analysis, Quality Management (obtaining samples, accompanying the consignment to the destination, etc.), Sourcing and Procurement, Trade Promotion, Trade Show and Exhibition Services, Translation and Interpretation, Travel Arrangements, Other

Affiliation to a Chamber
of Commerce:

Benelux Chamber of Commerce in China (Bencham)

Member state:

Belgium

Languages spoken:

Chinese, Dutch, English, French, German, Italian, Spanish

City:

Beijing, Guangzhou, Shanghai, Shenzhen

Website:
Contact Info
Frederic Derbaudrenghien

CEO

GM
T: +86 10 576.12.571
Mob: 13910410507
E: frederic@kngasia.com

北京市朝阳区高碑店乡龙源创意文化园B306 (邮编100022)
Beijing Chaoyangqu Gaobeidian Longyuan Chuangyi Wenhuayuan B306
Company background
We are a trading and consulting company for China business. Thanks to our many years of experience and our wide network, we are able to serve clients in many fields and all levels. Besides office in Beijing, Shenzhen and Shanghai; we also have own or partner warehouses available in the most important place in China. With founding partners from the U.S. and France, and later partners from China, Hong Kong and Belgium; each with their specialties and backgrounds in legal, governmental, marketing and finance; we can serve you in many languages. Business Development: Brand Management, Market Entry, Distribution, Retail management, Online/offline marketing, e-commerce, IPR protection, Local representation Trading: Sourcing & Logistics, Import & Export, Furniture-HQ, Asian Home Deco , KNG trade, Quality Control, Product Development, Production control Consulting: China helpdesk, Partner linking, Business trips, Auditing, Contract negotiations, Strategy, Business registration, Legal advice Clients on all continents will give you a positive feedback.