Find a service provider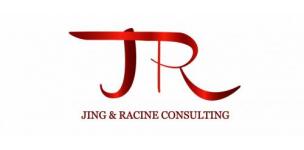 Jing & Racine Consulting
Type of services:

Consulting, Distributors, Sales Agents, Importers, Market Research and Analysis, News and Media Analysis, Trade Promotion

Affiliation to a Chamber
of Commerce:

None

Member state:

Sweden

Languages spoken:

Chinese, English, French, Spanish, Swedish

City:

Shanghai

Website:
Contact Info
Sylvain Racine

CEO

Business Development
T: +86 13 67 1976538
T: +86 13 62 1681750
E: consulting@jingracine.com

上海市徐汇区永康路146号2楼 200031 中国
146 YongKang RD, 2rd Floor, XuHui district, Shanghai 200031 China

Company background
Together, we want to be the bridge of trust between China and abroad in helping SMEs to export Food and Beverages in to China in the most effective ways. We have seen many companies with products that had huge market potential in China failing their market entry, and we want to help as many SMEs as possible to not have to go through the same mistakes. A lack of trust between exporters and importers, cultural misunderstandings and inappropriate preparation are the main reasons why a promising long term business relationship too often ends up badly.
With us, you will have all the chances on your side and you will keep control of your brand and business development in China.
Exporters need to have a minimum presence in the market to take care of their brand and to show their seriousness and commitment to importers.So, what we want to help you with is to find an importer, the right one and serious one, with actual sales channels and contacts with distributors.