Find a service provider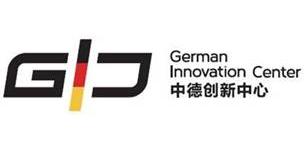 Jiangsu Sino-German Innovation Center Co., Ltd.
Type of services:

Consulting, Distributors, Sales Agents, Importers, Human resources, Investments, Market Research and Analysis, Other

Affiliation to a Chamber
of Commerce:

None

Member state:

Germany

Languages spoken:

Chinese, English, German

City:

Beijing, Changzhou, Düsseldorf, Shenzhen

Website:
Contact Info
Wolfgang Echtler

Team Leader

Business Development Manager
T: +49 211-230399 13
T: +86 519-8116 7580
Mob: +49 176 72109108
E: w.echtler@g-i-center.com


Germany: Grafenberger Allee 277-287 40237 Düsseldorf Deutschland T: +49 211-230399 13 Fax: +49 211 230399-10 Mob: +49 176 20127505 E-Mail: w.echtler@g-i-center.com China: Rm. 501, Bd. C, TianAn Cyber Park, No. 588, Chang Wu Nan Road Changzhou, 21300 PR. China Tel: (0086) 519 8116-7580 Fax: (0086) 519 8116-7583

Company background
The Jiangsu Sino-German Innovation Center Co., Ltd. (GIC) is a politically-initiated company by the Ministry of Economic Affairs of North Rhine-Westphalia and the Chinese Province Jiangsu. It was founded as a Joint Venture between a German company, called IWC (Institute for Economy and Technology cooperations with China Co., Ltd) and the Jiangsu Province in China (represented by the Wujin National Hi-Tech Industrial Zone Ltd.).
Our affiliated companies, for instance GermanTech Co. Ltd., have already established themselves in the Chinese market. Since 15 years GermanTech Co. Ltd. is successfully representing European companies in China within the scope of micro- and nanotechnology.
The GIC focuses mainly on the support of small-medium-sized European enterprises (SMEs) which want to enter and establish themselves in the Chinese market. We do not only provide market information & strategies but we are also interested in becoming your implementing partner for your China activities. If you face difficulties in financing your foreign expansion, we have the access to receive financial benefits and attract investors. Thanks to our intercultural knowledge and well-connected political network, we can provide services such as strategies for market entry, branch setups and patent applications up to active sales partnerships. Another remarkable aspect is that our partners and us benefit from governmental subsidies as well as support by our top-class advisory board which includes members such as Mr. Prof. Peter Grünberg (Nobel Prize Winner in Physics 2007) and Mr. Luigi Colani (renowned industrial designer). Through the help and financing from our GIC we already established several companies and joint ventures in China, for example the Colani Design Institute (www.colani-design-institute.cn).
For further information please visit our website www.german-innovation-center.com or contact us directly.