Find a service provider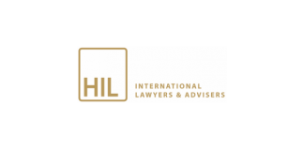 HIL International Lawyers & Advisers
Type of services:

Legal Services

Affiliation to a Chamber
of Commerce:

Benelux Chamber of Commerce in China (Bencham), European Union Chamber of Commerce in China (EUCCC)

Member state:

Germany

Languages spoken:

Chinese, Dutch, English, German

City:

Beijing, Shanghai

Website:
Contact Info
Yan Julia

Marketing Director

Marketing
T: 4008280210
E: jholthuis@hil-law.com

北京市朝阳区工体北路甲6号中宇大厦1602室
Room 1602, Zhongyu Plaza, A6 North Gongti Road, Chaoyang District, China
Company background
HIL International Lawyers & Advisers is a Dutch law firm with more than two decades of experience in handling cross border transactions and disputes. Over the years we have proven our strength and gained a deep knowledge of the complexity caused by the differences in business culture and legal practice in other jurisdictions.
HIL was the first Dutch firm to be granted a license from the Chinese Ministry of Justice to operate a foreign law firm branch in China. In China we have localized our practice while keeping European professional standards and remaining strictly independent from local interests.
HIL actively participates in knowledge exchanges with top universities in the Netherlands and China. Each of our offices have Dutch and Chinese lawyers teams fully equipped to handle cross-border legal matters while the geographical location of our offices allow us to work in both the European and Asian time-zones.
HIL maintains long term and intensive relationships with its clients. We achieve this by understanding our client's business, ambitions and concerns. In time, our client base has become truly international and our services have obtained a global reach.