Find a service provider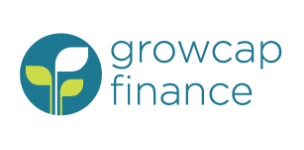 Growcap Finance Limited
Type of services:

Banking and Financial Services

Affiliation to a Chamber
of Commerce:

None

Member state:

Ireland

Languages spoken:

English

City:

Dublin

Website:
Contact Info
Yuhang Zhai

Business development Excutive

Trade Finance
T: +353 1 563 4130
E: yzhai@growcapfinance.com

9D Beckett Way, Parkwest, Dublin,Ireland
Company background
Growcap are providers of Trade and Supply Chain Finance solutions, specifically targeting the UK and Irish SME sector. If you are a business that needs help funding your purchases to satisfy customer orders, we have the solution. We can fund both domestic and overseas purchases, opening Letters of Credit where required. Unlike many providers of funding in the marketplace we are not a Peer-to-Peer or crowdfunding platform. You have access to decision makers, and we will give you an indicative approval within 24hours. From our offices in the UK and Ireland, our team of Client Managers provide a refreshing approach, working hand in hand with our clients to forge long term relationships, helping our clients businesses grow.