Find a service provider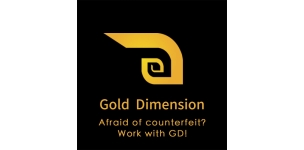 Gold Dimension Information Technology (Beijing) Co., Ltd.
Type of services:

Consulting, Market Research and Analysis, Risk management & internal control, Trade Promotion, Translation and Interpretation

Affiliation to a Chamber
of Commerce:

Other

Member state:

other

Languages spoken:

Chinese, English

City:

Beijing

Website:
Contact Info
Peng Liang

President

President Office
T: +86 10 62992621
Mob: +86 15201667218
E: liangx77@topjwd.com

北京市朝阳区北四环中路8号L座601室
Room 601, Building L 8 Bei Si Huan Zhong Lu Chaoyang District Beijing, China
Company background
Do you want to export products into China? Do you have concerns of your products being counterfeited? If you answer is "yes" for both questions, GD is your ideal partner in China. Gold Dimension is an innovative company in China, providing anti-counterfeit & tracing services to enterprises through its easy to use and patent protected platform (AIACT). Many value added features can be provided to enterprises, such as tracking products, identifying fakes, recalling defects, advertising and promoting. QR code is the media being used with one product one code to make consumer scanning extremely simple and easy. Encryption technology is used to guarantee information safety. With IOT, no geographical limitations need to be worried. Gold Dimension can provide various customized solutions based on specific needs from customers. For further information, please check our website www.topjwd.com, and contact us.