Find a service provider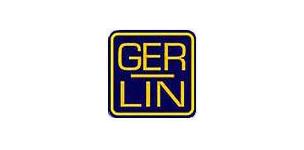 GER-LIN Consulting (Qingdao) Co., Ltd.
Type of services:

Consulting, Distributors, Sales Agents, Importers, Human resources, Investments, Market Research and Analysis, Private Equity and Venture Capital, Sourcing and Procurement, Trade Promotion, Trade Show and Exhibition Services, Translation and Interpretation, Travel Arrangements, Other

Affiliation to a Chamber
of Commerce:

None

Member state:

Germany

Languages spoken:

Chinese, English, German

City:

Qingdao

Website:
Contact Info
Gerd Burkard

General Manager

Owner
T: +86 532 8597 7392
Fax: +86 532 8578 0360
E: burkard.g@ger-lin.com

中国山东省青岛市市南区香港中路56号金光大厦612室, 邮编266071 格琳咨询(青岛)有限公司
Office 612, 6/F, Jin Guang Building, No. 56 Hong Kong Middle Road (Xianggang Zhong Lu), Shinan District,Qingdao City 266071, Shandong Province, China
Company background
GER-LIN is a multi-national consulting firm, founded by a Sino-German couple in Qingdao. Since 2005, we have provided western SMEs (small and medium enterprises) with tailored and professional services. We specializes in
-interim & start-up management
-market entry solutions and strategies
-Human resources management
-supplier sourcing
-marketing
As an example, GER-LIN successfully established as a one-stop service a German-invested machine builder's factory in Qingdao and branch office in Shanghai, with Gerd Burkard as an interim General Manager.
We help you to be successful in China. Contact us!