Find a service provider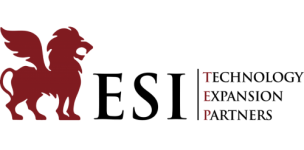 ESI - Technology Expansion Partners
Type of services:

Distributors, Sales Agents, Importers, Private Equity and Venture Capital

Affiliation to a Chamber
of Commerce:

European Union Chamber of Commerce in China (EUCCC), French Chamber of Commerce in China (CCIFC), German Chamber of Commerce in China (AHK)

Member state:

Germany

Languages spoken:

Chinese, English, French, German, Italian, Spanish

City:

Munich, Paris, Beijing, Hongkong, Shenzhen, Other

Website:
Contact Info
Michael Amouyal

Partner

Industry Promotion
T: +86 10 5870 0820
Fax: +86 10 5870 0238
E: m.amouyal@eurosinoinvest.com

中国北京市朝阳区东大桥8号 尚都国际中心1902-1903室
Room 1902-1903, The Spaces International Centre, No. 8 Dongdaqiao Road, Chaoyang District

Company background
Technology Expansion Partners (ESI-TEP), a division of Euro Sino Invest, is a European company based in China, and supporting the development of European companies into China, through investment and knowhow. Founded in 2016 by a team of experienced international experts, the company operates across Greater China and Europe (Beijing, Hong Kong, Munich, Paris, Zurich, and Shenzhen).
ESI-TEP invests in small and medium sized enterprises in key strategic sectors, namely Industry 4.0, Life Sciences, and Sustainable Urbanization, and then helps these companies settle and grow in China, through a unique and integrated value proposal:
- Financing
- Market entry / startup phase
- Business development
- Facility management
- Chinese government relations and lobbying assistance
- Business contact and networks
- Identification of office sites that includes leasing options from ESI-TEP sister company
- Legal Support
- IPR protection
- Administrative support (training, translations, others)
Beyond its financing tools and full set of services and knowhow, ESI-TEP relies on several key assets to assist its partners, included a Smart City Project in Shenzhen which can showcase and host European technologies (the China EU Future City – CEFC).
As such, ESI-TEP is the go-to partner for European SMEs looking to expand into China without the financial and operational risks usually associated.