Find a service provider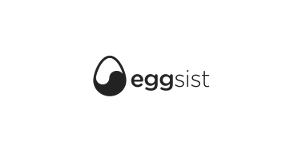 EGGsist
Type of services:

Consulting

Affiliation to a Chamber
of Commerce:

None

Member state:

Italy

Languages spoken:

Chinese, English, French, Italian

City:

Beijing

Website:
Contact Info
Alice Di Diego

Partner & Marketing Manager

Marketing
T: +39 02 798845
Mob: +39 349 7525421
E: a.didiego@eggsist.com; asia@eggsist.com

北京市东城区方家胡同46号E308室
Corso di Porta Nuova 46, 20121, Milan, Italy E308, 46 Fangjia Hutong Dongcheng, Beijing 100007

Company background
Eggsist was born with the goal of advising companies who want to approach digitalization in China and those who want to target the Chinese audience.
With offices in Beijing, Hong Kong and Milan, Eggsist provides its clients a 360 degrees approach guiding them towards the right technology, developing web, mobile and ecommerce solutions, together with hosting and cloud services in Mainland China.
It also helps companies promoting their brands with localized marketing strategies carried out though the most important Chinese communication and social media channels, like WeChat, Baidu and Weibo.
Thanks to its international team, Eggsist is able to understand its clients' needs and translate them into localized actions.
We provide professional services in the following areas:
• Digital Advosory to penetrate the chinese market
• IT & Digital Consultancy
• Tailor-made design and development of web and mobile software (internet and intranet web applications, mobile apps and games, cross-platform and multi-channel implementation), integrated with corporate infrastructures
• Localized SEO, Web & Social Media marketingstrategies.
• Hosting and maintenance of web sites and applications on cloud architectures in China and Asia