Find a service provider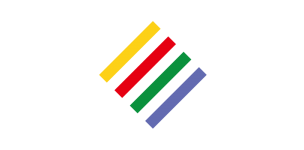 Dezan Shira & Associates
Type of services:

Accounting, Auditing and Tax Services, Consulting, Due diligence, Human resources, Legal Services, Market Research and Analysis, Patent and Trademark Law Services

Affiliation to a Chamber
of Commerce:

Benelux Chamber of Commerce in China (Bencham), European Union Chamber of Commerce in China (EUCCC), German Chamber of Commerce in China (AHK), Other

Member state:

other

Languages spoken:

Chinese, English, French, German, Italian, Portuguese, Spanish, Other

City:

Beijing, Dalian, Guangzhou, Hangzhou, Hongkong, Qingdao, Shanghai, Shenzhen, Suzhou, Tianjin, .../others

Website:
Contact Info
Sabrina Zhang

National Tax Partner

Corporate Accounting Services
T: +86 10 6566 0088
Fax: +86 10 6566 0288
E: beijing@dezshira.com

北京市朝阳区建国门外大街乙12号双子座大厦东塔701室 邮编:100022
Suite 701, East Tower, Twin Towers B-12, Jian Guo Men Wai Avenue Beijing 100022
Company background
Dezan Shira & Associates is a specialist foreign direct investment practice with a pan-Asian presence. Since its establishment in 1992, the firm has grown into one of Asia's most versatile full-service consultancies with operational offices across China, Hong Kong, India, Singapore and Vietnam, Dezan Shira Asian Alliance member-firms in Indonesia, Malaysia, Philippines and Thailand, as well as liaison offices in the United States, Italy and Germany.
Dezan Shira & Associates is one of the very few firms able to provide a spread of local, Asian and global expertise. This ranges from advising on country operational comparisons, including pan-Asian regulatory, tax and labour comparisons, in addition to advising on the strategic use of bilateral and multilateral tax and free trade agreements. It also advises and services clients requiring pan-Asian treasury and payroll management structures. At a local level, Dezan Shira & Associates provides due diligence, tax and business advisory, corporate establishment, compliance advisory, accounting, financial review services and audit capabilities to multinationals investing in each of the countries it operates in.
Email Contact: info@dezshira.com