Find a service provider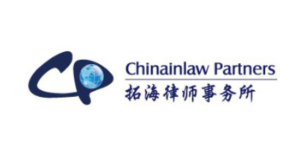 Chinainlaw Partners Law Firm
Type of services:

Consulting, Legal Services

Affiliation to a Chamber
of Commerce:

Other

Member state:

other

Languages spoken:

Chinese, English, French, Spanish

City:

Shanghai

Website:
Contact Info
santiago villamil oddone

Spanish Desk Director

Legal
T: +86 21 6113-6200
Fax: +86 21 6113-6201
Mob: +86 21 185-2105-2007
E: santiago.villamilo@chinainlaw.com

Room 2601, Tong Da Plaza No 1, Lane 600, Tianshan Road, Chagning District, Shanghai, China, 200051
Company background
Chinainlaw Partners is a boutique law firm specialized in international-oriented legal service, including advising foreign investors doing business in China and Chinese investors doing business outside of China. We offer broad experience in several practice areas such as corporate law, Merger & Acquisition, Divorce cases, Labor dispute, Intellectual Property, Civil and Commercial Litigation and outbound investment. All of our attorneys have graduated from first-class law schools in China or abroad and they have rich experience in Chinese and international law firms.