Find a service provider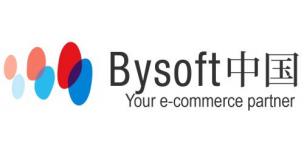 BysoftChina - Your Trusted eCommerce Partner
Type of services:

Consulting, Distributors, Sales Agents, Importers, Logistics, Market Research and Analysis, Training

Affiliation to a Chamber
of Commerce:

European Union Chamber of Commerce in China (EUCCC), French Chamber of Commerce in China (CCIFC)

Member state:

France

Languages spoken:

Chinese, English, French

City:

Beijing, Guangzhou, Hongkong, Shanghai

Website:
Contact Info
Cyril Drouin

CEO & Senior eCommerce Consultant

Management
T: +86 21 6226 8616
T: +86 21 6226 8969
E: info@bysoftchina.com


Unit 2501, No. 500 North Chengdu Road Huangpu Distrcit 200003, Shanghai, China Room 315, No. 81 Middle Xian Lie Road, Yuexiu District 510095 Guangzhou 105, 1F Casey Building, 38 Lok Ku Road, Sheung Wan, Hong Kong

Company background
BysoftChina is a Digital e-Commerce Agency providing end to end e-business solutions to brands and e-merchants in China.
We BUILD your eCommerce in China
We RUN your eCommerce in China
We MAKE your eCommerce in China profitable
BysoftChina has grown to become a major e-Commerce service provider in China with 20 years of experience in e-Commerce and 11 years' experience in China.
We offer a full range of services for e-Commerce merchants, brands and retailers, from e-commerce strategy consulting to setting up the platform either as a standalone website (Magento, Demandware, Drupal, Shopex, Hybris), or on major marketplaces in China (Tmall, JD, etc.), to digital marketing (SEO, SEM/PPC, EDM, Social, Analytics) and daily operations (Catalog, Content, Customer service, Warehousing, Fulfillment).
Developed from a wealth of e-commerce success stories over the years, our digital consultancy and service team have built a comprehensive approach to help e-commerce merchants achieve the most optimal results at different stages, for both start-up businesses and existing ones seeking a breakthrough.
Our deep knowledge of the Chinese eCommerce landscape and its market players allow us to provide practical and innovative solutions that help our clients keep abreast of their competition in the fast-developing China e-commerce environment.
BysoftChina is headquartered in Shanghai with offices in Beijing, Guangzhou and Hong Kong.
Visit www.bysoftchina.com to learn more about us, our services and clients.