Find a service provider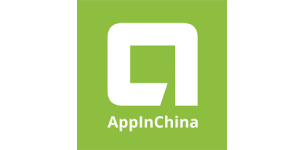 AppInChina
Type of services:

Consulting

Affiliation to a Chamber
of Commerce:

None

Member state:

other

Languages spoken:

Chinese, English, French, Polish, Spanish

City:

Beijing

Website:
Contact Info
Romain Barthez

Sales & Business Development Manager

Sales & BD
T: +86 15066755113
Mob: +8615510515388
E: info@appinchina.co

中国 北京市朝阳区新源里西20号金尚Shang230室
Suite 230, Shang, No.20 Xinyuanli West, Chaoyang District, Beijing, China
Company background
AppInChina is a platform that enables both established companies and individual app developers to optimize the performance of their apps in China and gain access to over 750 million users.
We provide companies of all sizes with the tools needed to succeed in China, through services including localization, distribution and promotion.
AppInChina was founded in Beijing in July 2013, and our clients include The Economist, Nokia, Selfridges, OOKLA and Suunto.
If you're interested in localizing, publishing or promoting your app in China, feel free to contact us at info@appinchina.co.