Home
>
News
> How to Access China: A Summary of the Portuguese F&B Distributors Study Trip in Beijing and Tianjin
During the first week of November, from Monday 6th to Friday 10th, the EU SME Centre hosted a Portuguese Food & Beverage Distributors Study Trip for a delegation of 40 companies in Beijing and Tianjin.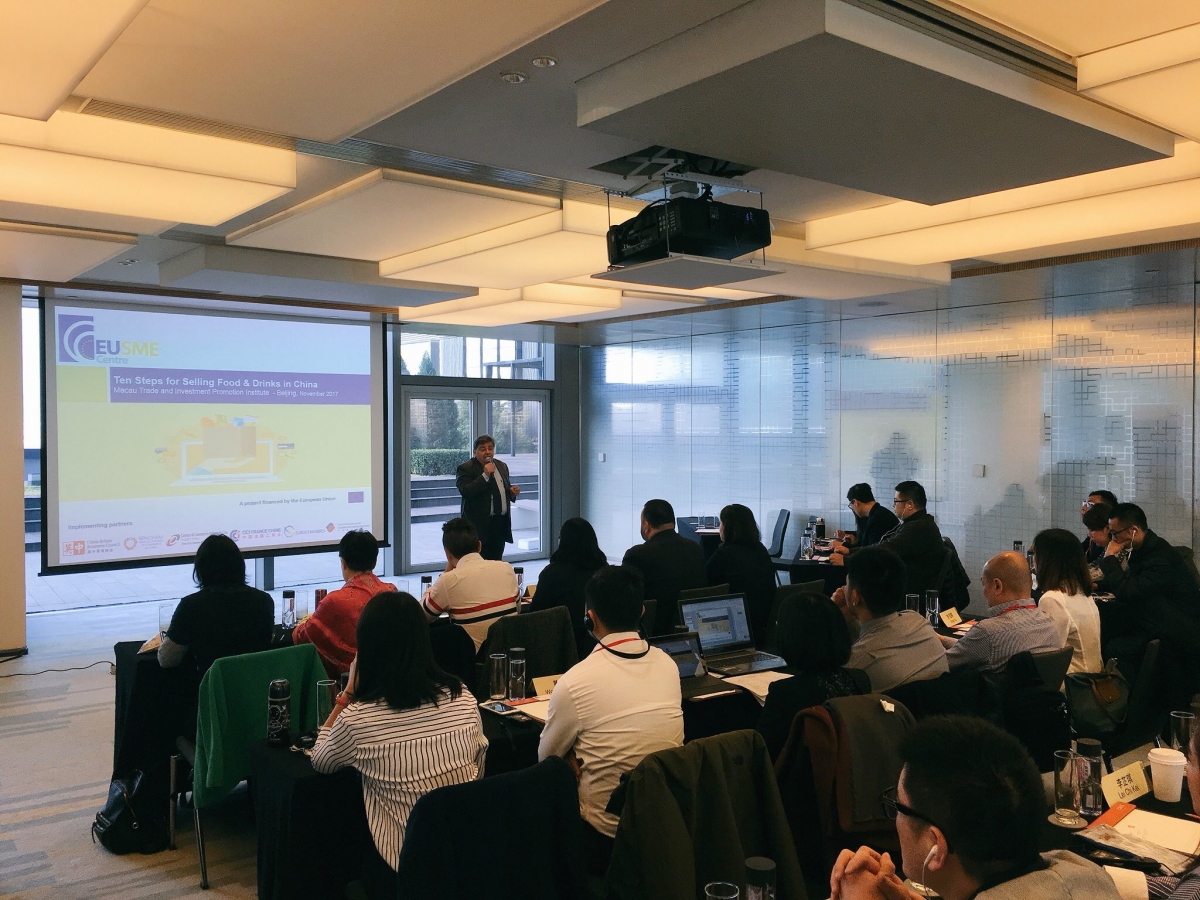 Mr Rafael Jimenez, EU SME Centre Business Development Advisor, Ten Steps to Sell Food and Beverage Products in the Chinese Market
The study trip commenced with an opening ceremony where Mr. Rafael Jimenez addressed his welcoming speech on behalf of the EU SME Centre, following by a seminar on "Ten Steps to Sell Food and Beverage Products in the Chinese Market" underlining the importance of being well prepared when considering such a demanding market. The delegates, mostly at their first approach to the Chinese market, were informed also on topics from trademark registration to the awareness of import regulations that led to the second seminar held by Ms Miriam Baumgart from ECOVIS Beijing. Lastly but with equal interests, the delegates had the opportunity to discover China's digital landscape and essentials of digital marketing thanks to the interactive seminar presented by Bjoern Hembre, Branditat. Together with an outline of the digital uniqueness of the Chinese market, Bjorn provided the audience with practical tools to engage with their customers and better understand the needs of the market.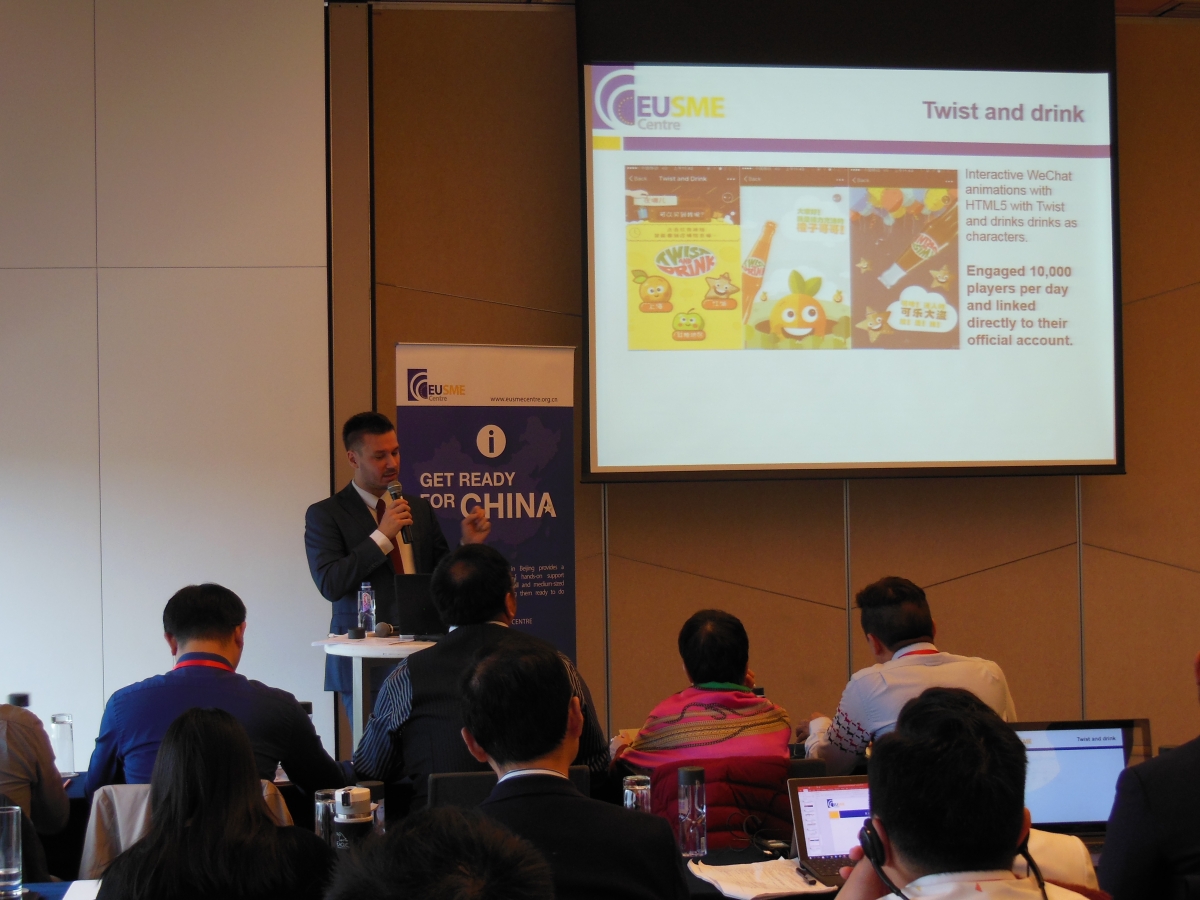 Mr Bjoern Hembre, Branditat, Digital Marketing Essentials in China
During the study trip, the Centre also arranged company visits to local investment promotion offices, EU companies and entrepreneurs including successful wine importers, trade and commerce companies, restaurant chains and JD.com, one of China's largest e-commerce platform.
At the end of the intensive week, we are glad to see the delegates leave Beijing thrilled and positive with their luggage full of practical tips, ready to start their Chinese experience with a secure and low-risk approach.