Plan Your 2017-2018 China Activities with the Centre
The EU SME Centre is now looking for EU partner organisations including embassies/consulates, chamber of commerce, trade promotion agencies, government, universities and industry associations to collaborate on the 2017-2018 activities.
The activities we cooperate with our partners include:
Training workshops/seminars – covering a variety of practical topics concerning doing business in China, ranging from market opportunities, step-by-step guidance to importing procedure, advice on how to minimise risks and many real-life case studies;
Conference – gathering high-profile speakers and experts in China-EU trade and business community to share the latest insights and market trends;
Business matchmaking – connecting European SMEs with Chinese counterparts which bring real value to your trade mission;
Delegation visits - offering one-on-one guidance in market approach, working with you and your companies to identify business partners in China, setting up meetings and providing professional feedback.
And we are also open to your suggestion and feedback for any other areas you would be interested in.
If you have China related activities that you would like to carry out with us, to bring value-added services to your members and network, please contact:
Alexander Alles, EU Partnership Coordinator: alexander.alles@eusmecentre.org.cn
Vivian Chen, Marketing & Communications Manager: vivian.chen@eusmecentre.org.cn
Here are some examples of how we worked with our partners in the past:
Centre Delivers Training on China's E-commerce Market in Tallinn, Estonia
The training was focused on e-commerce in China, covering aspects on advantages of using e-commerce platforms to sell in China, major e-commerce platforms and their pros and cons, and Chinese online consumers' shopping behaviours.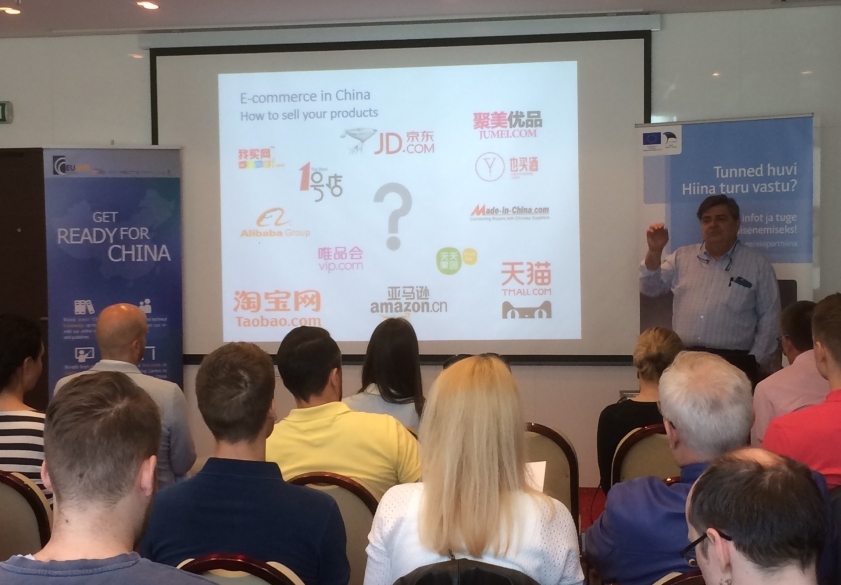 Centre Gives Advice for SMEs in Cork on How to Sell Food & Beverages Products Online in China
The EU SME Centre and the Cork Chamber held a successful workshop on June 19th in Cork, Ireland, sharing insights on how to best sell food & beverage (F&B) products online in China.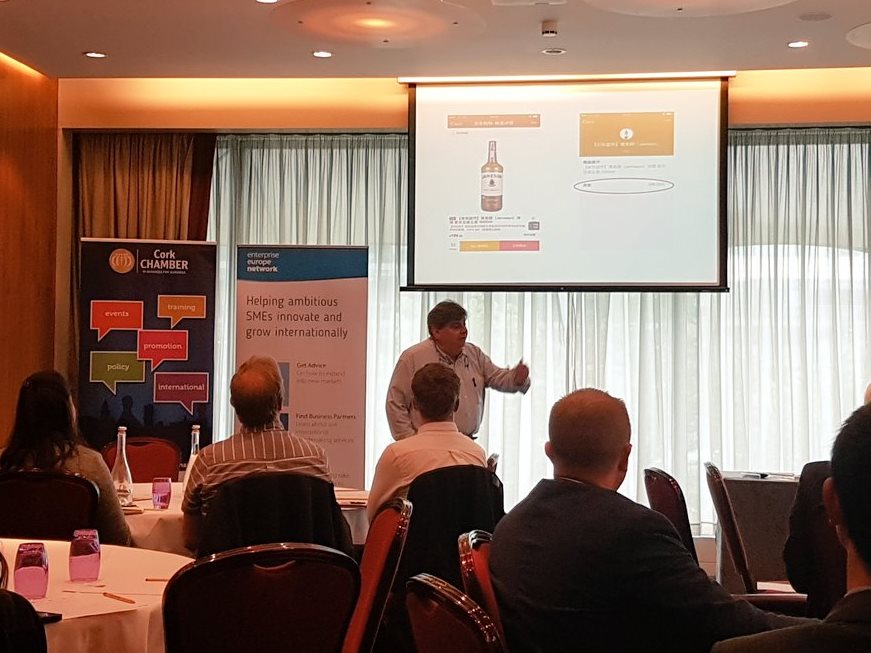 Centre Supports Bank of China's EU-China SMEs Matchmaking Event in Brussels
2 June 2017, Brussels - Bank of China successfully organised 2017 EU-China SMEs Matchmaking Event in partnership with Eurochambres, with support from the EU SME Centre and EU-China Business Association (EUCBA).
Connecting Slovakian Food & Beverage Brands with Chinese Importers and Distributors
21 September 2016, Beijing – The EU SME Centre organised a successful business matchmaking event at the Embassy of the Slovak Republic in Beijing, connecting Slovakian food & beverage SMEs with Chinese business partners including importers, distributors and E-commerce platforms. The Centre recruited 19 Chinese companies to take part in the B2B meetings.
EU SME Centre Helps Cypriot SMEs to Connect with Chinese Businesses
Beijing, China – June 1st, 2016 – The EU SME Centre organised a successful business matchmaking event for a delegation of Cypriot companies led by Cyprus-China Business Association (CyChiba) and Cyprus Chamber of Commerce and Industry to meet with Chinese business partners. Over 50 Cypriot and Chinese companies took part in the matchmaking event, with over 100 meetings carried out.