29 June 2018, Beijing – The EU SME Centre successfully organised a series of activities for Enterprise Estonia's Trade Mission to China, participated by five Estonian companies from a wide range of sectors including furniture, wood, food, beauty and home cleaning products.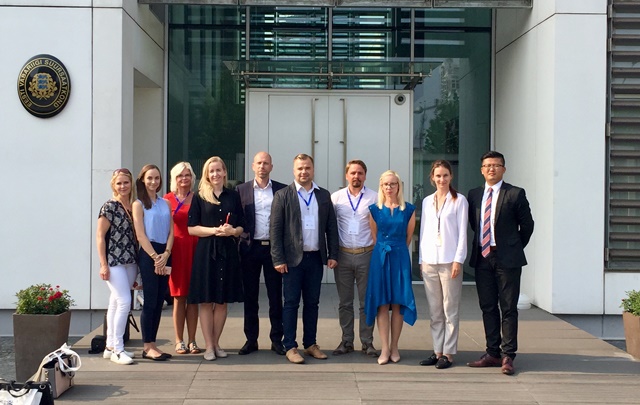 The delegates took part in the seminars, business matchmaking meetings and site visits arranged by the Centre.
At the seminars, the delegates had opportunities to learn from the experts the important issues of doing business in China such as protecting intellectual properties, using social media in China and how to sell to China via WeChat.
Site visits were organised to take the delegates to visit Chinese companies relevant to their businesses, including China International Windoor City and JD.com – one of the largest e-commerce websites in China.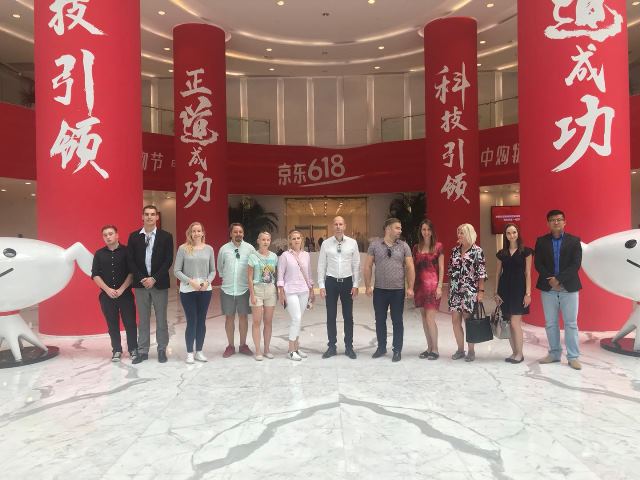 (In the photo: site visit to JD.com)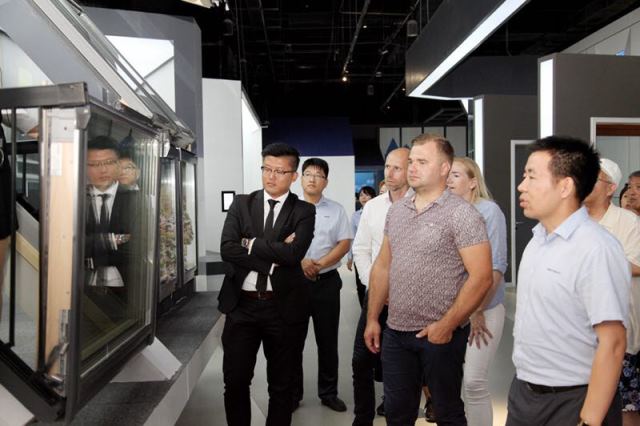 (In the photo: site visit to China International Windoor City)
A number of business matchmaking meetings were set up at the Estonian Embassy in Beijing, helping the delegates to connect with their Chinese counterparts and business associates.
The EU SME Centre would also facilitate business communications between the delegates and the Chinese companies after the trade mission.