20 June 2017, Beijing – The EU SME Centre successfully organised its Phase II Year 3 stakeholder meeting at the EU Delegation in Beijing, participated by more than 40 partners from different EU member states and China.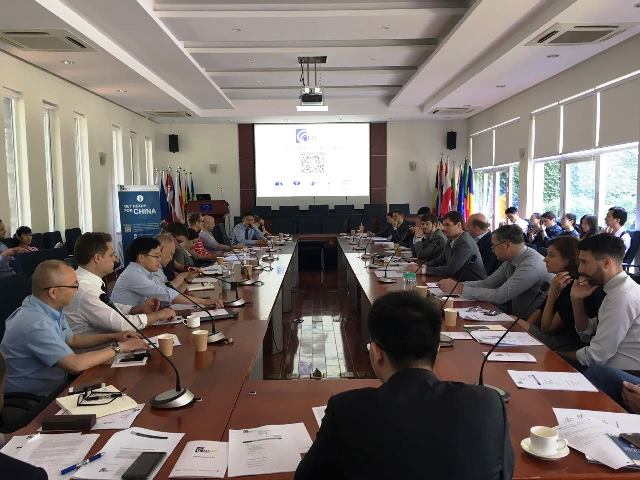 Lars Gronvald, Head of Development & Cooperation Section at the EU Delegation gave the opening remark for the meeting, congratulating the completion of another successful year of the Centre project and encouraging the participants to provide feedback on how the Centre could continue to provide good services for different member states.
Giulia Ziggiotti, Secretary General of China-Italy Chamber of Commerce, gave a speech on behalf of the Centre's implementing partners. She reviewed the overall objectives of the Centre project, the role of the implementing partners, and challenges faced by continuing this project, for example in the areas of financing and legal structure. She also emphasised that EU-China relationship is gaining momentum at the moment however the Chinese market has changed quite a lot in the recent years, highlighting the importance for the Centre to keep up-to-date with the current market trends in order to ensure its services stay relevant for SMEs.
Chris Cheung, the Director of the EU SME Centre Director, delivered an informative presentation on the achievements accomplished by the Centre in Year 3 and shared a number of ideas for new activities of Year 4.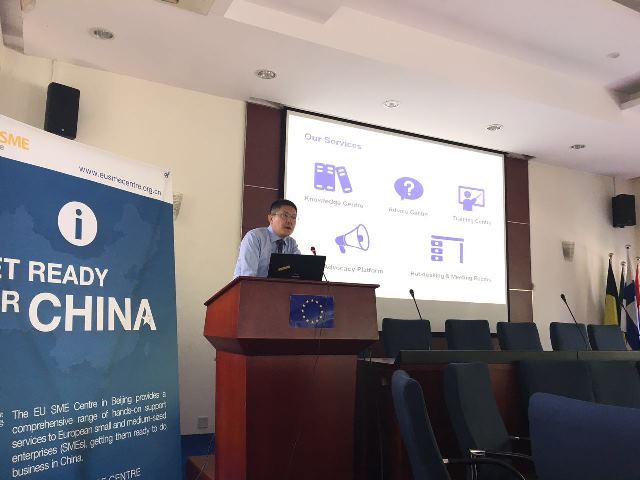 During the presentation, Chris introduced the Centre's achievements from three perspectives: Strengthened Partnerships, Rich and Practical Content and Expanded Outreach and Visibility. He thanked all the partners including implementing partners, European and Chinese partners, other EU projects and experts for providing continuing support to this project, and reviewed key activities carried out in Year 3 with them. The Centre now has over 1500 European and Chinese partner contacts and the number has increased noticeably in Year 3.
The Centre has also delivered many new contents this year, including 24 new publications, 48 training workshops, 16 webinars and 1 online course. In addition, the Centre received over 300 enquiries covering 26 member states. The advocacy team has also been quite busy in carrying out numerous inter-chamber SME working group meetings, policy and lobbying meetings.
After the presentation, participants carried out further discussions on various areas that they would like to learn more about the Centre's plan for Year 4 and suggestions for improvements.