14 June 2018, Beijing - The EU SME Centre hosted a Policy Meeting on China's AI Strategy. After the opening remarks, Ms Caroline Meinhardt, Policy Analyst at APCO Worldwide, outlined China's recent AI policies, both at the national and regional levels. She also analysed the advantages and challenges of the China AI development model and its strong top-down approach, and pointed at the opportunities stemming from China's AI push for European companies.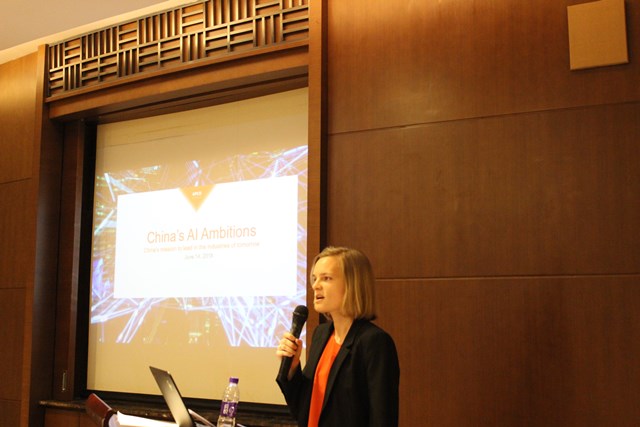 Ms Han Ying, Policy Director at the United States Information Technology Office (USITO), presented the AI ecosystem in China and highlighted the role of private companies such as Tencent, Alibaba, iFlytek or Baidu, in the development on AI technologies in different areas. She also underlined the role of data protection policies in AI development and presented the case study of a company specialised in autonomous driving that wants to enter the Chinese market.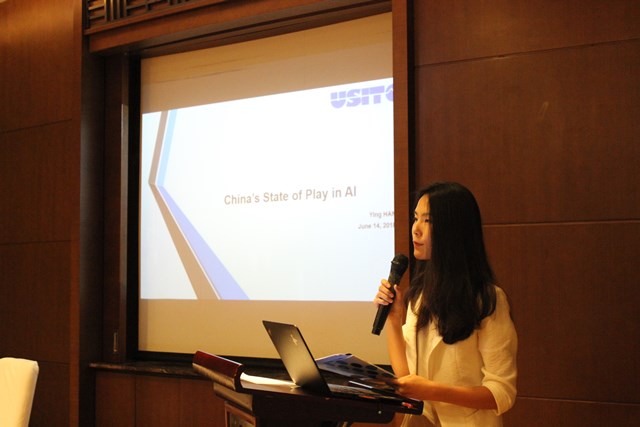 During the Q&A session that ensued, a number of issues were raised, including the role of SMEs and tech start-ups in the development of AI in China, the impact of GDPR on the EU's AI strategy and the future of AI policies in the US.