Home
>
News
> EU SME Centre and TechCode Sign MoU to Boost EU-China Technology and Innovation Cooperation
On November 23, 2017, the Director of the EU SME Centre, Mr Chris Cheung attended the TechCode Fengtai International Incubation Centre Open Day & AI Innovation and Development Global Summit. During the session, on behalf of the EU SME Centre, Mr Cheung signed a Memorandum of Understanding with TechCode.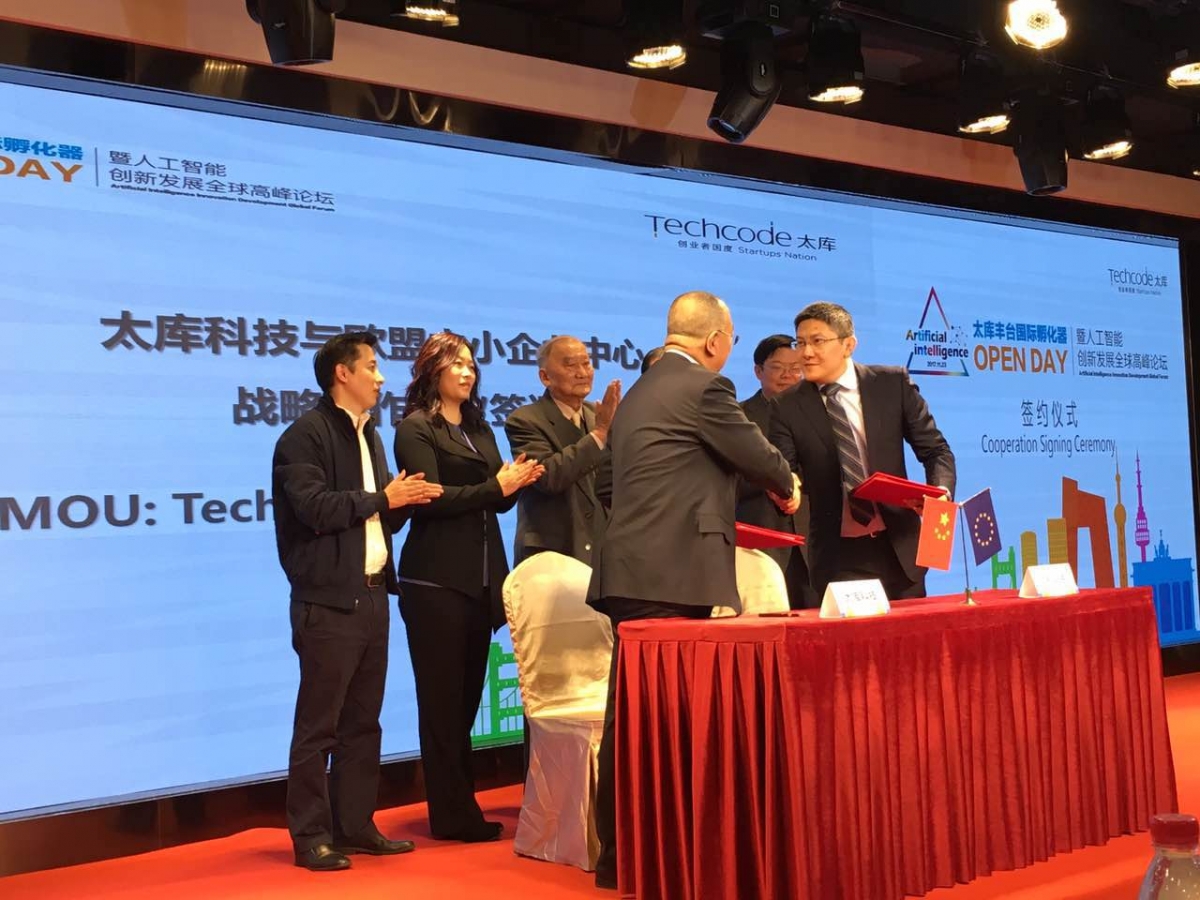 "The EU SME Centre is honoured to cooperate with TechCode in bridging EU innovation to the Chinese market", says Mr Chris Cheung.
Founded in 2014, TechCode is a start-up incubator with a dedication to becoming the leading operator of global innovation and entrepreneurship. TechChode is developing at such a fast pace that it has already established two incubation centres in Europe: Germany and Finland.
Mr Chris Cheung delivered a presentation on How EU enterprises enter into the Chinese market also introducing the services the EU SME Centre has been providing to the EU SMEs. In his speech, Chris emphasized the importance of relationships with partners and presented some cases studies, focusing on EU SMEs in the technology industry.