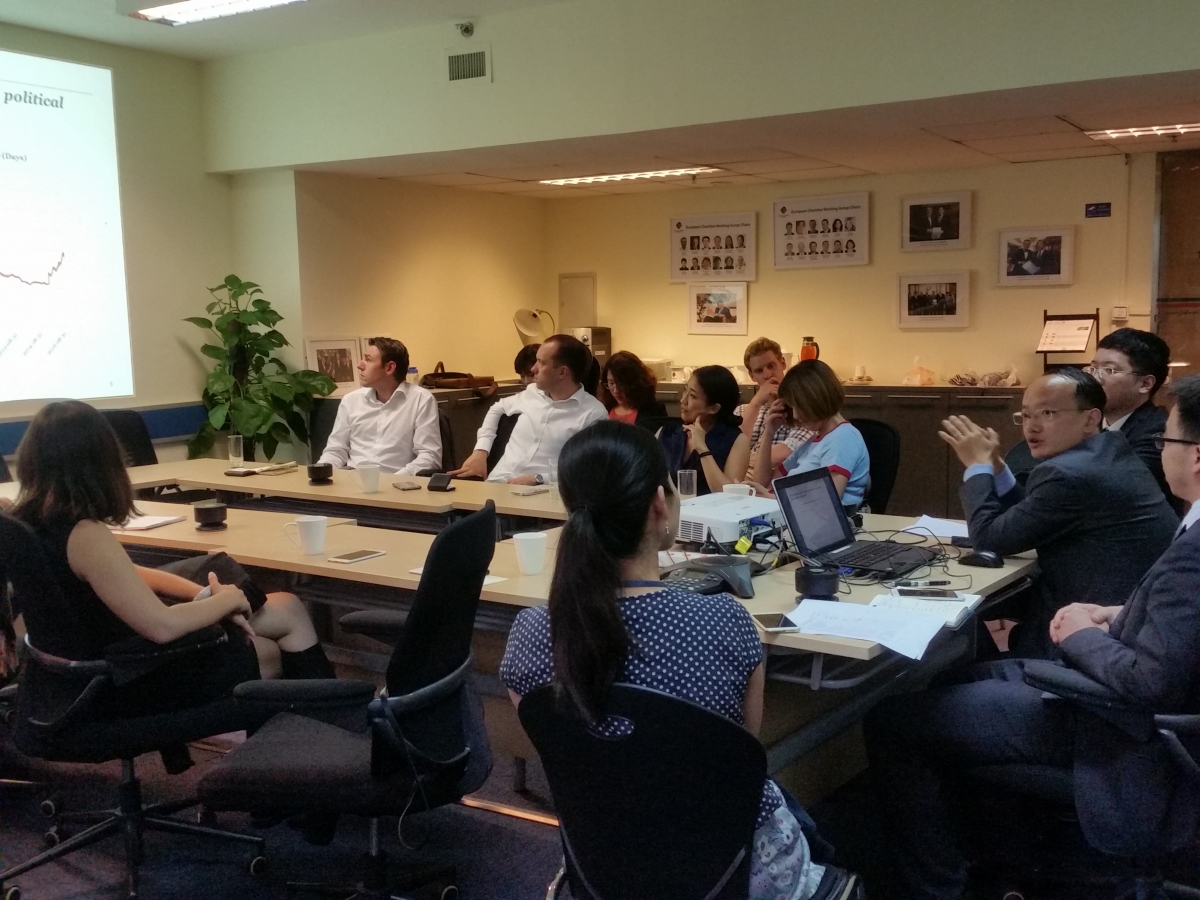 22 June 2017, Beijing – The EU SME Centre and European Union Chamber of Commerce in China (EUCCC) jointly held an Inter-chamber SME working group meeting on How Foreign SMEs Can Gain Access to Financing in China.
At the meeting, Ms Gao Su, Chief Representative from Landesbank Baden-Wuerttemberg Beijing, gave a presentation on How Foreign SMEs Can Gain Access to Financing through Bank in China, and introduced the financing leverage and the foreign exchange debt quota system in China.
The representatives from China Industrial Bank also gave a presentation on their financing products that help foreign companies better develop their businesses in China.
After the introduction by Industrial Bank, Mr Bo Yu, Tax Partner of PwC elaborated on the capital reduction. He introduced the current situation in China and offered some suggestions that can help to address it.
During the Q&A section, participants from both Beijing and Shanghai actively joined the discussion, sharing the related experiences they encountered at their companies.