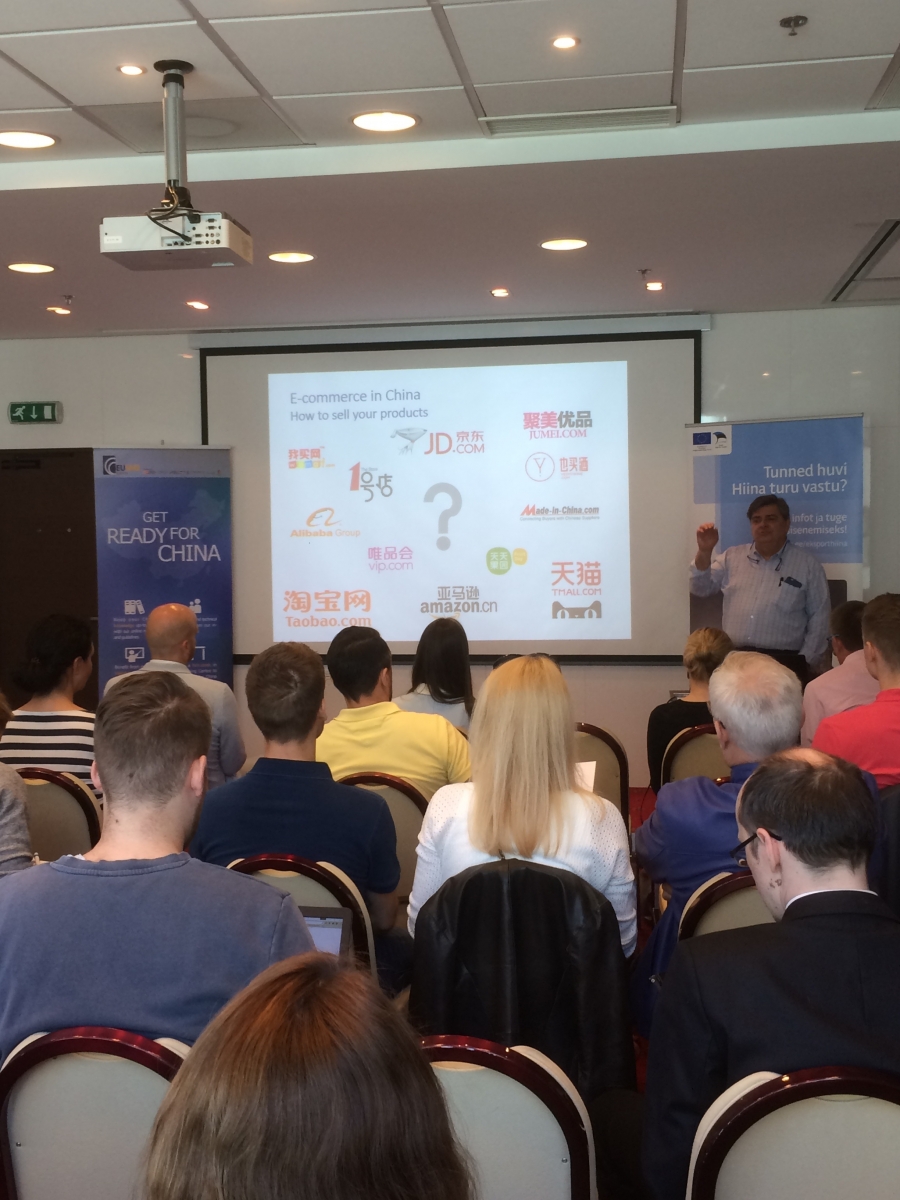 Rafael Jimenez, the Business Development expert of the EU SME Centre delivered training on E-commerce in China on June 15, 2017 in Tallinn.
The training was focused on e-commerce in China, covering aspects on advantages of using e-commerce platforms to sell in China, major e-commerce platforms and their pros and cons, and Chinese online consumers' shopping behaviours.
Rafael also gave the entrepreneurs at the training some advice on e-commerce specifics and requirements in China, including government regulations, pricing schemes, payment options, logistics, and marketing.
To help entrepreneurs understand how to better utilize China's e-commerce platforms and social media as a handy tool kit, Rafael shared a case study with all the participants and discussed how business could leverage social media platforms in China to boost their online sales.
Described by CEOs of SMEs as "knowledgeable", "informative", and "very useful", the training received fairly positive feedback from the participants.