Date :

Jul 5, All day, 2018
Considering the huge market volume in China, many foreign enterprises, including EU SMEs, would like to set up foreign-invested enterprises (FIEs) in China so as to have entities on the ground to operate in the market.
For the setup and operation of FIEs in China, you may have questions such as whether you can do it yourself or whether you will need to engage agents, under what circumstance agents are needed, how to choose an agent, and how to tell if the quotation of an agent is reasonable.
In this webinar, the EU SME Centre Legal Advisor, Helen Ju, based on her rich experience in the foreign direct investment area, will share practical information in this aspect as well as many real cases, which will help you better understand the topic and make appropriate decisions before taking actions.
Key Content
Do I Need Agents for Set-up and Operation of an FIE in China?
When You will Need Agents
Quotations and Services
Due Diligence
Management of Agents
Takeaway Tips
You can find the recorded video on Youtube. To download the slides please login.
About the Speaker
Helen Ju, EU SME Centre Legal Expert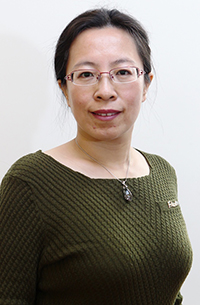 Helen has been working at the Centre for the past five years, providing legal advice on various aspects of economic cooperation between Europe and China to EU SMEs looking to establish themselves in the Chinese market.
Before joining the Centre, Helen worked as a lawyer for over seven years specializing in foreign direct investment, general corporate and commercial laws, and tax law etc. Among others, she provided full legal support to clients from Europe, the US and Singapore, advising on the feasibility of their proposed transaction models and compliance of the models with PRC regulations, issuing legal opinion and advice, and drafting and reviewing legal documents. She also has five years' experience with an export and import company. Helen has gained broad knowledge and rich experience especially in company law, labour law, contract law, tax law and social insurance law.