Date :

Jun 12 - 15, All day, 2018
Venue :

Brussels, Den Haag
From June 12 to June 15, the Benelux Chamber of Commerce in China, Chapter Beijing and the EU SME Centre will hold its annual roadshow to Benelux region.
During the week, BenCham will participate at:
June 12: Training Workshop - Be Prepared for China in Brussels

June 12 - June 14: Export Fair of Flanders Investment and Trade (FIT) in Brussels

June 12 - June 14: B2B matchmaking sessions during the Export Fair in Brussels

June 14: China Café - Vertrouwen in de Nederlandse Markt in Den Haag (Dutch)

June 15: Seminar - Business Climate Confidence in China in Brussels
To sign up for our events, please find more information below.
---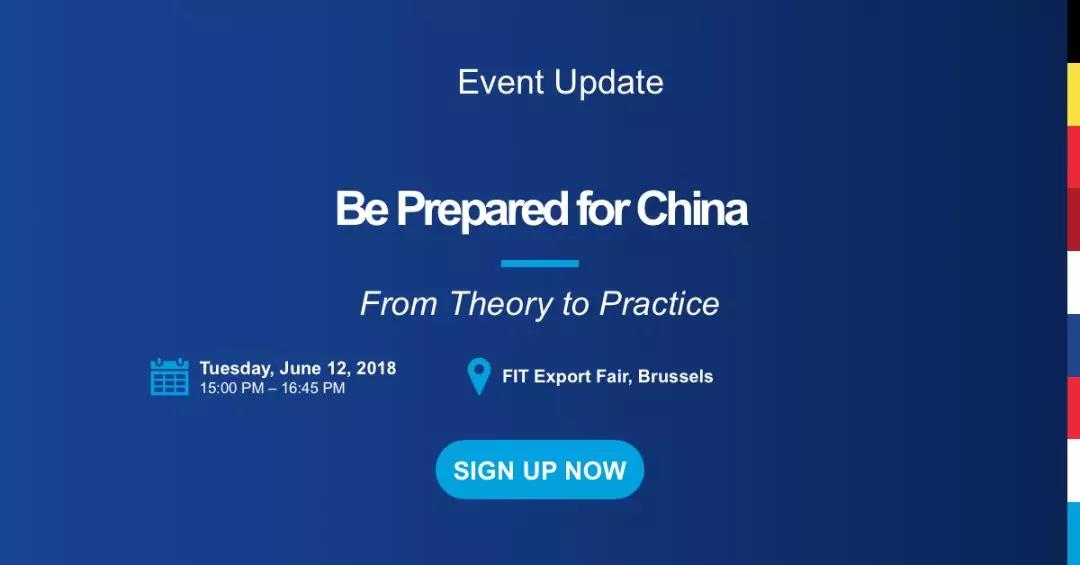 Are you planning to do business in China? Our experts will present the findings of the Sino Benelux Business Survey 2018 and business climate confidence in China, give an update of the current regulatory framework in China, explain how to operate and Benefit from a Cross-Border WeChat Shop and lastly explain more about market entry strategies related to export.
This seminar is offered to you by the Benelux Chamber of Commerce in China (BenCham), the Belgian-Chinese Chamber of Commerce (BCECC), and the EU SME Centre.
To register for the event, please visit: https://exportbeurs2018.b2match.io
---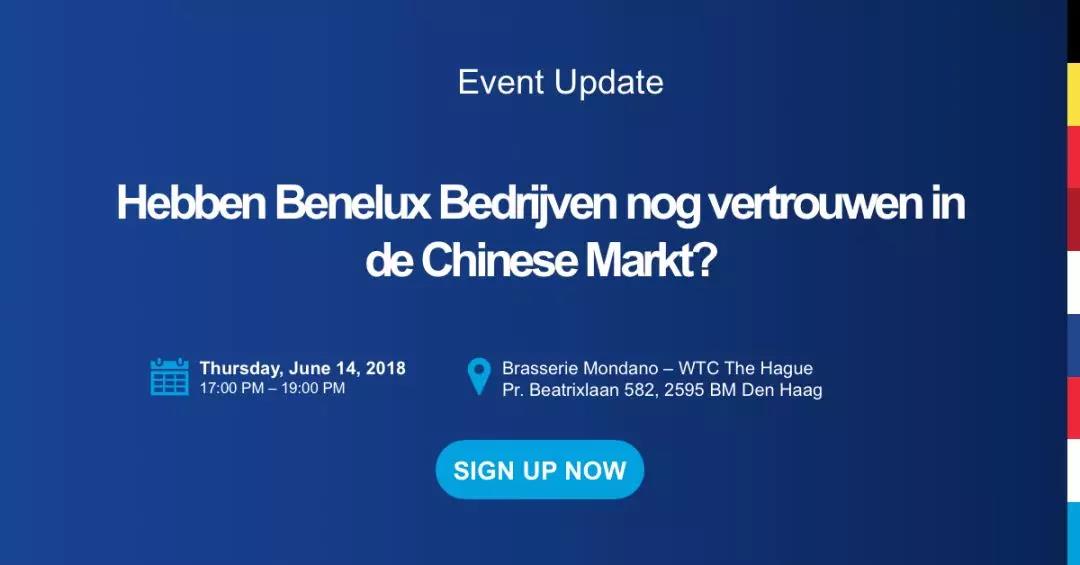 Hoe hebben Benelux-bedrijven die actief zijn in China in 2017 gepresteerd? Worden Benelux-bedrijven meer beïnvloed door nieuwe regels en voorschriften in China en ondervinden Benelux-bedrijven zakelijke mogelijkheden door overheidsbeleiden zoals het Belt and Road Initiatief (BRI)? Wat denken bedrijven over het huidige zakelijke klimaat in China? Blijft China nog steeds een belangrijke markt voor bedrijven in de Benelux?
De Sino Benelux Business Survey van dit jaar is bedoeld om deze vragen te beantwoorden en inzichten en verwachtingen te geven over de Chinese markt voor Benelux-bedrijven.
Aanmelden voor het China Café kan via: http://www.guanxi.nl/2018/05/23/donderdag-14-juni-hebben-nederlandse-bedrijven-nog-vertrouwen-in-de-chinese-markt/
---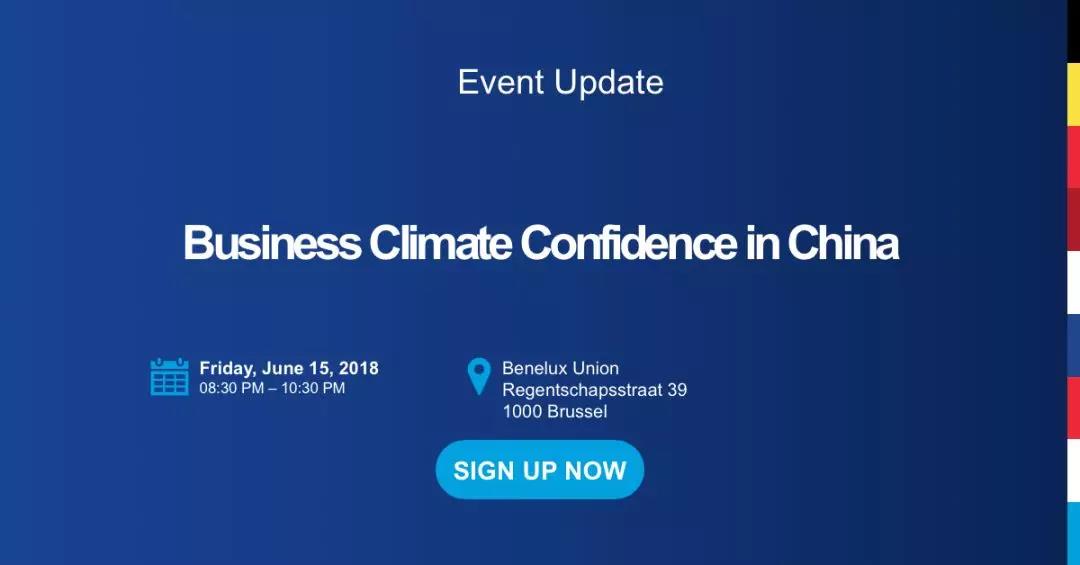 Jointly with the BCECC, the China-Luxembourg Chamber of Commerce, Benelux Union, and the EU SME Centre, BenCham is organizing a special breakfast event on "Business Climate Confidence in China" on June 15, 2018 in Brussels. This event will cover topics related to the Sino Benelux Business Survey, key trends in Chinese intellectual property and discuss opportunities that can be found in economic development zones.
For more event information and registration, please visit: https://bcecc.be/business-climate-confidence-in-china/
For other questions related to the roadshow, please send an email to beijing@bencham.org.