Home
>
Calendar
> How to Resolve Business Disputes in China: Introducing Chinese Arbitration and Litigation Systems
Date :

Jun 19, All day, 2017
Running a business is not always smooth. One of the important aspects business owners need to get prepared is how to handle conflicts and business disputes with legal channels when needed. This webinar will explain to you two major dispute resolution mechanisms in China - arbitration and litigation, so you know where and how to get help when disputes arise.
During this webinar you will learn fundamental knowledge of how Chinese domestic judicial system works, including a structure and function of the People's court at all levels, consist of judicial personnel, and conduct of different trails. You will then learn the general principles of arbitration, and most importantly the pros and cons of litigation and arbitration.
Agenda
Overview of the PRC Judicial System
Overview of the PRC Judicial System
Judicial Personnel
Conduct of Trails
Dispute Resolution Mechanisms: Arbitration vs. Litigation
General Principles of Arbitration
Litigation – Not Such a Bleak Picture in China
Enforcement of Arbitral Awards
Adapting Model Arbitration Clauses
You can find the recorded video on Youtube. To download the slides please login.
Please login to access the recorded video and the slide.
About the Expert
David Boitout, Partner, Gide China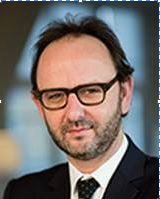 David specializes in mergers, joint ventures and cross-border acquisitions with a particular focus on transactions in and from growth markets.
With more than 15 years of experience including 10 years as managing partner of Gide Shanghai office, David has extensive experience advising leading European corporate in their cross-border acquisitions and foreign operations in the complex and uncertain legal environment of emerging economies. He also advises major players from growth markets investing in Europe. David is recommended by Chambers Global for his in-depth knowledge of China related transactions.
He speaks French, English and Chinese.