Type :

Business matchmaking
Date :

Mar 29, All day, 2017
Venue :

Zhengzhou International Convention and Exhibition Centre (ZZICEC), Zhengzhou, Henan
Contact :

kuajinghenan@163.com, liyanmin@bankofchina.com; registration@eusmecentre.org.cn
The EU SME Centre invites you to take part in the Bank of China's business matchmaking event on March 29th, 2017 in Zhengzhou, the capital city of China's Henan province, during 2017 China (Henan) SMEs Cross-border Investment and Trade Fair.
The trade fair is approved by China's State Council and has been successfully organised for 10 sessions by Henan government.
About The China (Henan) International Investment & Trade Fair
The China (Henan) International Investment & Trade Fair has turned into a globally-influential contributor for international investment and trade and an important platform for Henan opening-up and undertaking industrial transfer. The People's Government of Henan Province will also adopt positive investment policies to provide domestic and overseas businesses with privileges and convenience.
About the Matchmaking Event
This event aims to attract more than 600 companies from Henan and more than 200 companies from over 20 countries and regions (including Europe, America, Australia and Southeast Asia) that have interests in cooperation with Henan clients and expansion of the overseas market to meet on site.
During the one-day session, Chinese and foreign enterprises will be arranged with "one-to-one" talks with each other and will also be provided with access to the introduction of the investment climate, financial services and policies in Henan.
Focused Industries
Modern agriculture (farming and breeding)
food processing, equipment manufacturing
bio-pharmaceuticals
information technology
elderly care & medical treatment
energy saving & environmental protection
education & tourism
new energy and new materials
Click here to download the list of Chinese companies joining the meeting.
To learn more about Henan province in China, see the introduction here.
Costs
This event is free of charge.
Costs for airport pick-up, conference participation, accommodation, food and beverage incurred by overseas clients and entourage during the Fair will all be borne by the conference organiser.
Each company is suggested to have maximum two participants.
Contact and Registration
Click here to download the registration form and send the completed form to Bank of China at kuajinghenan@163.com.
If you have any questions regarding the event, please contact Mr Yanming Li at liyanmin@bankofchina.com.
About the Henan Province of China
Located in the mid-east of China and middle-lower reaches of the Yellow River, Henan is the main birthplace of the Chinese nation and Huaxia Civilization. Holding the junction position between coastal open areas and mid-west regions, Henan plays a crucial role in the progressive economic development from east to west. The whole province has a total area of 167,000 km2, taking up 1.73% of total territory of China. It governs 17 municipalities and 1 municipality under direct governance of the province, with a total population of 107 million.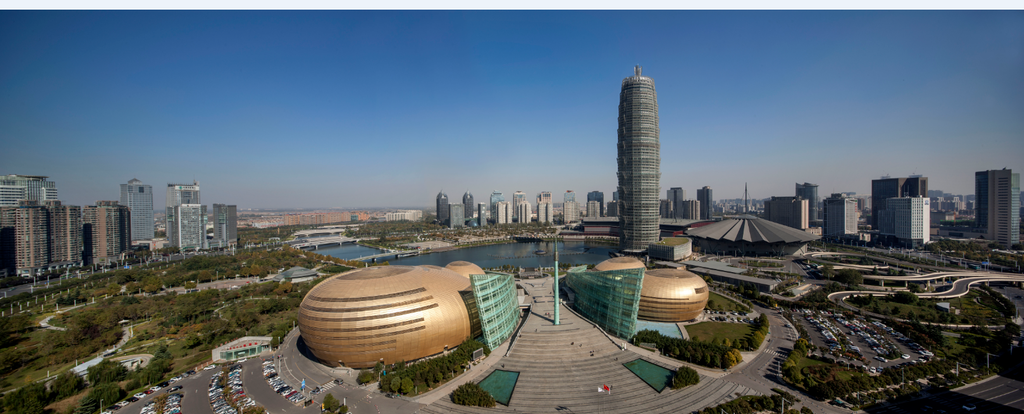 It is an important transport hub connecting the east to the west, and the south to the north of China. As Zhengzhou Airport Economy Zone accelerates construction, the linkage transportation capacity of aviation, railways, highways, waterways and pipelines is further enhanced. All these advantages have made it an important node in the country's "One Belt, One Road" Initiative, the West-to-East Gas Pipeline Project, the South-to-North Water Diversion Project and the North-to-South Coal Transport Project.
Henan is among the 11 Chinese provinces that have been approved to establish free trade zones by the end of 2016.
Related Events
Conference .

Jun 26 - 29 All day