Tipo :

Advanced Training Workshop
Fecha :

Mar 28, 8:30 am - 6:00 pm, 2017
Venue :

Headquarters of HIPA (Hungarian Investment Promotion Agency)
Dirección :

H-1055 Budapest, Honved St. 20
Contact :

Alexander.Alles@eusmecentre.org.cn
The EU SME Centre and ChinaCham invite you to join the workshop in Budapest on 28 March, which will guide Hungarian businesses to develop a more effective strategy for attracting and working with Chinese investors.
Why attend this training workshop?
China is one of the largest investors on the world-stage today and Europe is emerging as one of the top destinations for Chinese foreign investment with numbers still rising.
China does not only invest in countries such as UK, Germany, France and Portugal but increasingly in Central and Eastern European markets including Hungary, offering numerous appealing potentials to Hungarian companies, including SMEs.
During the workshop, you will understand the nature of Chinese investments and how your company can potentially seize business opportunities with Chinese investors.
A clear comparison between the Chinese OFDI in Asia, Americas and Europe will be provided explaining main characteristics of potential investments.
You will furthermore understand the difference between the Chinese investments coming from state-owned enterprises and private businesses including their decision-making processes and management practices.
After attending the workshop, you will know how to apply the knowledge in communicating with Chinese investors and use the newly acquired tools to work together with them effectively.
As an additional benefit, companies participating in this workshop will be given preferential treatment during the planned delegation trip organised by the EU SME Centre in the second half of 2017, including organisation of B2B meetings with potential Chinese investors interested in cooperating with Hungarian companies.
Agenda
08:30-09:00 Registration/Networking
09:00-09:15 Greetings by HIPA/Hungarian Chamber/ChinaCham/EU SME Centre
09:15-10:00 Understanding Chinese OFDI to seize business opportunities
Overview of China's OFDI and recent developments
Forecast of Chinese OFDI and Sector distribution of China's OFDI
Targets of Chinese M&A in Europe
10:00-11:15 Chinese investments and potential of Hungary
Geography, products and services: What is attractive and how to be attractive
Recent investments in EU and detail focus on CEE region and Hungary in particular
Know your investor: How Chinese companies can become an investor?
What are the main characteristics of a potential investment?
11:15-11:30 Coffee break
11:30-13:15 Understanding Chinese investors and creating partnerships with them
Differences between State Own Enterprises (SOEs) and private companies and family businesses
Specific features of Chinese International Entrepreneurs
Decision-making process and management practices
13:15-14:00 Lunch break
14:00-16:00 Developing strategic options to link up with Chinese Global Value Chain (GVC)
Extension of Chinese GVCs in Europe
Linking into GVCs: Readiness Assessment and Strategic Options
Challenges and Opportunities
16:00-16:15 Coffee break
16:15-18:00 Enhancing capacities/skills for effective and efficient communication
Different cultures between Chinese and European companies
Contextual adaptation: business, legal, institutional context and social codes
Chinese business negotiation process and practices
Registration
Registration Fee: 200 EUR/per person
Click the "Buy Ticket" button on the top of the page to pay the fee and complete your registration.
You will receive a confirmation email after your payment is completed.
Contact
In case of any questions, please feel free to contact Alexander Alles, EU Partnership Coordinator of the EU SME Centre via e-mail: Alexander.Alles@eusmecentre.org.cn.
About the Trainer
Prof. Zhang Haiyan
Prof. Zhang Haiyan holds a MA and a Ph.D. in Public Administration and Management from the University of Antwerp. He is an associate professor of Asia/China Business Strategy and Management at the NEOMA Business School and Director of NEOMA Confucius Institute for Business.
He is also a visiting professor at different Chinese universities, teaching international MBA programs about Asian business environment and strategic management. His research interests include China's inward and outward direct investment, high-tech industrial clusters, internationalisation of Chinese and overseas Chinese owned enterprises, management issues of international joint ventures in transition economies. He has published in journals such as Management International Review and has contributed to about twenty books. He is the co-author of a book about European Direct Investment in China, published by Routledge in 2002.
He has consulted for several trade associations, government institutions and multinational companies in Europe and China on various topics, such as the U.S. direct investment in Belgium, strategic management of bilateral cooperation with Chinese local authorities, mergers and acquisitions in China.
Zsolt Takacs, China Expert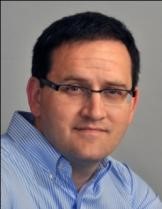 Zsolt Takacs is based in Budapest, Hungary, and has extensive knowledge of the business environment in China due to his more than 15 years of experience of working with Chinese companies. The expert is currently responsible for managing Budapest China Mart and Central European Trade and Logistics Cooperation Zone (CECZ), which provides resources and services on trade development and logistics & distribution services in Europe and China. They prepare market entry studies, provide consulting services, manage capital investment and joint venture formation, arranges exhibitions and business-to-business events.
He holds degrees in mechanical engineering and MBA in management and has been delivering trainings on doing business in China for the EU SME Centre on a regular basis.