Find a service provider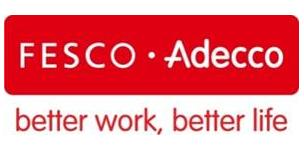 Zhaoyun Private Equity Fund
Type of services:

Investments

Affiliation to a Chamber
of Commerce:

None

Member state:

other

Languages spoken:

English

City:

Beijing

Website:
Contact Info
Jeff Chen

General Manager

Business Development
T: 57853532
T: 57853532
Mob: 13801062883
E: chenmin@zhaoyuncapital.com


Suite B901, Bldg. 2, Sanlitun SOHO, Chaoyang District, Beijing

Company background
Zhaoyun Private Equity Fund Management Co. Ltd.
Who we are
Zhaoyun Private Equity Fund Management Co. Ltd. is a leading investment firm with diversified capabilities, solid financial and operational experience, broad industry knowledge, and a powerful network of government relationships. Through an integrated approach, we work closely with companies and investment partners around the world to deliver flexible capital solutions.
What we do
We establish and manage a fund, Urbanization Development Fund (UDF) with our partners on project base to invest in government-supported projects such as smart city, urban infrastructure development, land development, HOPSCA, tourism complex, environment technologies, hi-tech and more.
Under Urbanization Development Fund, we develop an incubator program to support the successful development of entrepreneurial companies through an array of business support resources and services.
Features of our integrated incubating services:
 Assist incubator clients in preparing required paperwork to set up business;
 Assist incubator clients in application for tax exemption and reduction, subsidy, low-interest loan and other support programs;
 Assist incubator clients in entering local market and access to our invested projects;
 Provide a variety of form of financing, management and technical support ;
 Provide consulting service on financial management, M&A, compliance, IPO and underwriting and more, and assist incubator clients in preparing for IPO in China, Hong Kong and Australia.
Why us
 "One-stop shop" support from financing, marketing to business basics and office space, no hassle.
 Easy access to market, a network of our business contacts such as top state-own enterprises and local government
Why you
We will help you bring your business to a higher level if
 You have innovative technologies or business models;
 You have a decent business size and potential to grow;
 You are committed to expansion in the Chinese market.